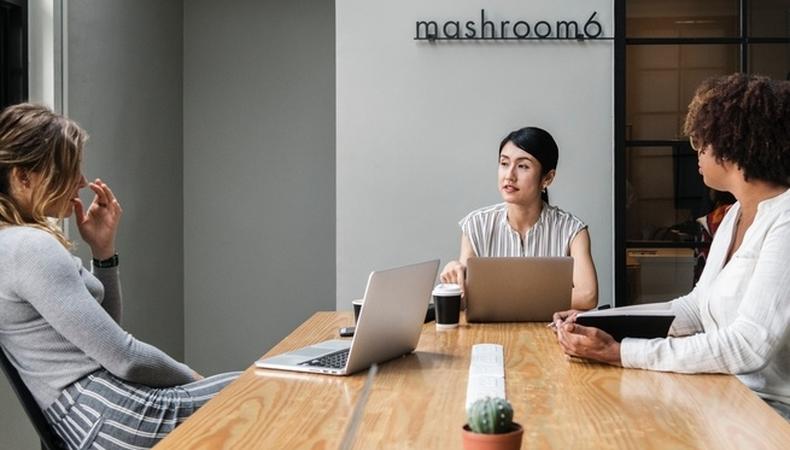 "Do You Feel Anger?" is the new play by Mara Nelson-Greenberg, the co-writer of the web-series "End Times Girl Club." The play is casting for a number of roles for a March production at Vineyard Theatre near Union Square in New York City.
In this dark comedy, Sofia is a new hire at a debt collection agency. Her position as empathy coach is frustrated by the other employees' complete lack of compassion. The production is seeking actors with "an excellent facility with language, a strong sense of rhythm, melody, timing, and strong comedic chops."
Three roles are open expressly for performers of color. The leading role of Sofia is for female talent, aged 25–35. She has a warm, inviting personality, is a bit naive, and tends to suppress her anger. Sofia's mother is also a role for female talent, aged 50–59. Jordan, for a male actor, aged 20–29, is a sweet, poetic soul, and the youngest employee at the agency.
Two roles are open for actors of any ethnicity. Eva is for female talent, aged 30–34. She's a nervous, high strung, slightly frumpy employee of the company. Jon is the boss at the agency, for a male actor, aged 46–49. He likes to play the nice guy until his machinations are frustrated. Two other roles are for Caucasian men. Howie is a severely anger prone, for male talent, aged 30–39. The last role is for male talent, aged 70–79, with severe violent tendencies. He can also be charismatic and vulnerable in turn.
An Equity Principal Audition is being held on Sept. 22 in New York City. Rehearsals begin on Feb. 14 and tech will run from March 8–12. The show opens at the Vineyard Theatre on March 13. Performers will be paid $652 per week under an Equity Off-Broadway Contract.
To see the original casting notice and to apply, click here.