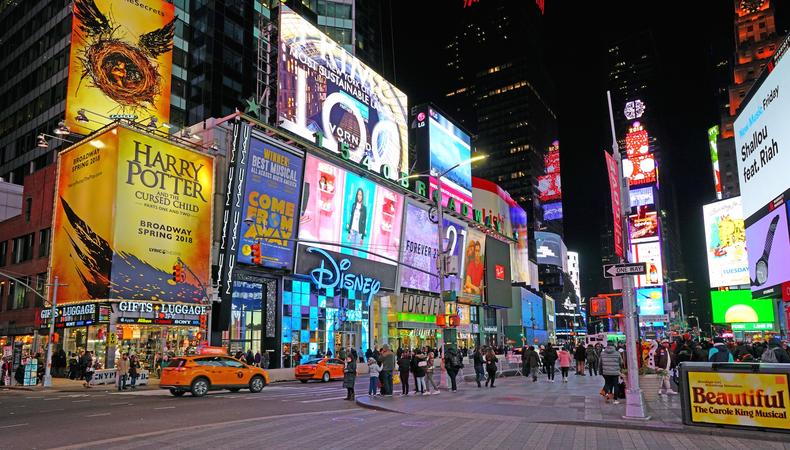 After 33 days, Actors' Equity's strike against the Broadway League has ended with the union locking in a win and a new contract for developmental lab productions in New York City.
"This new agreement amounts to a landmark moment in the evolution of commercial theater development, ensuring that actors and stage managers will share in the success of a Broadway show when it becomes a hit," said  Equity President Kate Shindle in a statement. "We're also thrilled that Equity members will immediately see a significant increase in their weekly salaries as soon as everybody goes back to work."
The strike branded "Not a Lab Rat" was the first one from the nation's union for stage actors and stage managers in decades, and was born out of a quarrel with the league of producers for not giving residual payments to actors and managers associated with pre-Broadway development productions.
Before productions—especially musicals—make it to Broadway, they go through a series of test productions where the show is experimented with, modified, and refined before it goes up in front of an audience to ensure the commercial enterprise is in the best shape possible to become a smash hit. Considering the financial risks of producing a show, musicals in particular like to make sure they have all of their wrinkles ironed out before they open to the public audiences and cut-throat critics.
"I think it became very clear to those of us who are elected leaders and also to our staff that our members—the actors and stage managers who do this work, developing shows for Broadway—were really dissatisfied and have been for a while," Shindle told Backstage in January. "So, for the past two years, we tried to negotiate a better deal with the Broadway League, we were very optimistic and hopeful that our asks were reasonable and would allow the industry to keep thriving, and we just weren't able to get anywhere."
Once the strike was called, up to 3,000 actors in the NYC area signed an agreement stating they would support the fight against the Broadway League. According to the union, 150 members made roughly 12,000 phone calls and sent more than 16,000 text messages during the campaign to rally support and up the pressure, according to the union. Union members even protested at the TKTS box office, informing Broadway patrons about the cause.
In a January statement, the League told Backstage, "The Broadway League has been negotiating in good faith over multiple sessions and there are additional proposals to make. We look forward to continuing our respectful dialogue with the union and are confident that we will reach a fair agreement that will be beneficial to both sides."
In the newly negotiated contract, union members on lab development gigs will see three guaranteed salary increases over five years. Also, according to a union memo, "profit sharing after a show recoups its initial investment; triggers that will result in an additional assistant stage manager contract; a minimum guarantee of five weeks of rehearsal time for a Broadway musical (four weeks for a play) as well as health and pension benefits."
Under the new agreement, three tiers for development productions are articulated. The first tier, which mandates that projects go no more than 30 hours a week, allow actors to have the script in hand, will pay $550 per week with benefits. Tier two, with similar stipulations, will pay $900 per week with benefits and offers contingent compensation under various conditions and stipulations. In tier three, $1,250 per week with benefits and a percentage share of net profits once the show recoups 110 percent of the initial investment. For more information on the terms of the negotiated agreement, members can check the union's online portal.
The resolution to the strike signals a win for Equity in a time where unions are being put to the test by new laws inflicted by a presidential administration and a judicial branch that'snot particularly union-friendly. "I think it's a perilous time for unions," Shindle told Backstage in January. "And so, without sounding dramatic about it, I think we are all very aware that the right to be a union member and the right to organize and bargain together for fair wages and working conditions is not a foregone conclusion. We will have to fight for our survival."