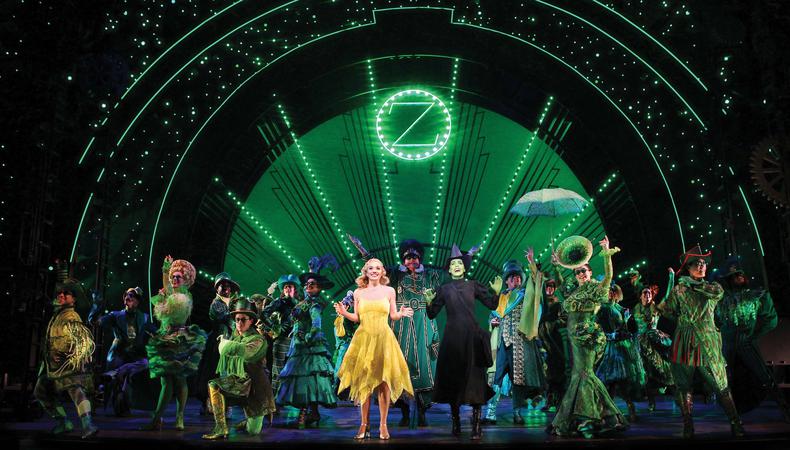 Actors' Equity Association and the Broadway League have solidified the safety protocols for actors working on Broadway tours. The contract includes mandatory COVID-19 vaccines for all company members and free weekly COVID-19 tests. It also calls for masking and social distancing backstage.
The new agreement comes as Broadway tours are ramping up around the country. The tours of "Hamilton" and "Wicked" will begin in August, with other productions beginning again in the fall.
Other stipulations in the new agreement include daily cleaning of the performance space, venue, and props, as well as cleaning of dressing rooms and orchestra pit between each performance. Communal food and drink services are no longer allowed for the company. And any costume personnel or make-up artist working with actors must wear a face mask, a face shield, and gloves.
There must also be a COVID-19 safety manager in every touring company to oversee compliance. And if cast and crew members don't follow the safety protocols, there will be a $50 fine and they can be fired if they commit multiple offenses.
Actors can request an exception to the vaccine mandate if they have a medical condition or a "sincerely held religious belief," but it is up to the producer if they will provide an exception. The new protocols will be reevaluated in July and then on a quarterly basis, in case updates need to be made in accordance with new federal and state guidelines.
The agreement also prohibits interaction between audience members and actors, effectively eliminating the stage door and backstage tours. It also requires that audience members be masked and seated at least six feet away from the orchestra pit or the stage. This masking requirement may be tough for producers to enforce, since a similar mask requirement for passengers on airlines have led to an increase in violent passenger behavior.
These new protocols are similar to previous guidelines that Equity has released around vaccinated workplaces. They are also an indicator of what other theater actors can expect as Equity is still in talks with the Broadway League about workplace safety requirements around Broadway shows.
Equity and the Broadway League also released new safety protocols for developmental projects and in-person callbacks. In-person callbacks are now allowed again if everyone in the room is fully vaccinated or they have a recent negative COVID-19 test. Equity also has to approve the ventilation systems of the audition space—they've approved the NYC-based New 42nd Street Studios, Open Jar Studios, Ripley-Grier Studios, and RWS Entertainment Group.