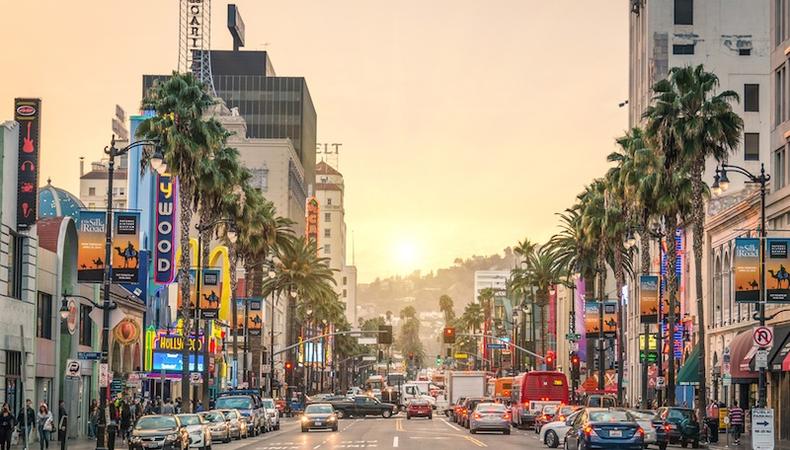 The Actors' Equity Association unveiled backing from SEIU as a local politician threw his support behind the group opposing the union's minimum wage plan for intimate theater in Los Angeles.
Debate over the upcoming referendum on reforming the 99-seat plan is increasingly contentious, with Equity calling L.A. City Councilman Mitch O'Farrell's support for the intimate theater producers opposing the proposal "shocking."
O'Farrell joined a group of theater artists including Tim Robbins, Noah Wyle, and Daniel Henning, founding artistic director of the Blank Theatre, at an ILove99 rally on Hollywood's Theatre Row Wednesday. "It's important that I do all I can to do support this community," O'Farrell said. "Small theater isn't just about our freedom of expression, it's also good for the Los Angeles economy."
Equity immediately fired back.
"It is shocking that any elected official would support producers who are unwilling to pay their artists minimum wage," the union said in a statement, which included backing from SEIU Local 721.
"With its proposal, AEA is simply asking that its members receive what every other worker in the United States is entitled to—to be paid the minimum wage. Elected officials have stressed the importance of 'economic development,' but Equity believes that economic development should not come on the backs of one group of workers, by asking them to work for free.
"Many of the theatres in the LA small theater scene have operating budgets in the hundreds of thousands of dollars per year and have found the means to pay other professionals and administrative staff, but not actors and stage managers. We are a labor union. Our members expect us to ensure that they are paid when they work.
"We stand ready to help LA small theater take steps to adapt to any change and we have repeatedly stressed that we are committed to working with producers to help build infrastructure and increase funding."
O'Farrell, a longtime supporter of L.A.'s intimate theaters, responded to the charge of being "anti-union" on Twitter. "A show of support for 99-seat Theatre is NOT anti-Union," he wrote.
L.A. County Equity members will start voting on the proposal later this month.
Want more L.A. news? Sign up for our Backstage L.A. newsletter!