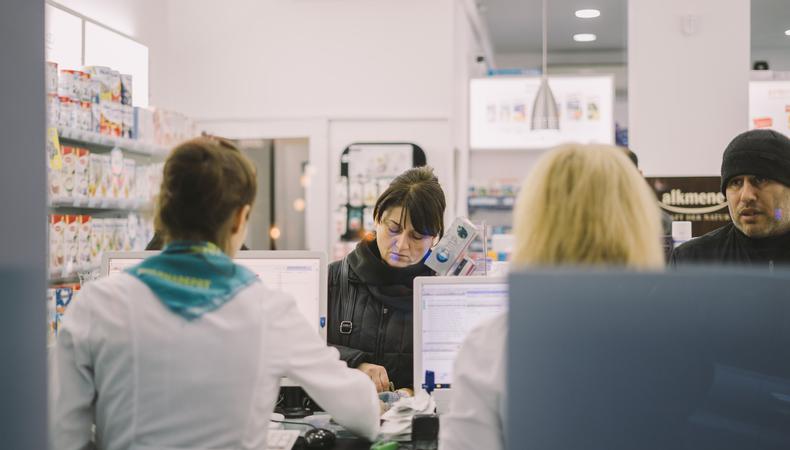 There's no way to sugarcoat it: for actors, the COVID-19 job losses are stark. New York state, a global epicenter of the performing arts industry, reported that job losses in arts and entertainment are up by 3,880% from last year. With theaters shut down, the sector has one of the highest increases in unemployment claims along with food services, a traditional side-industry for performers.
With the national unemployment rate exploding to 10 million and the potential for it to grow higher than 13% of the United States population, Congress recently pushed partisanship aside and passed the CARES Act. The landmark legislation opens state unemployment insurance to freelancers, sends money to the National Endowment for the Arts, and provides incentives for employers to keep their staff on payroll. The hallmark of the bill is a $1,200 check for Americans earning under $75,000. However, despite the proclamations of lawmakers that the calvary is on its way—many argue that it's not enough.
"This astronomic rise in arts workers requiring unemployment insurance is a sign that we need further action to protect those losing work as the theatre industry has shut down," said Mary McColl, executive director of Actors' Equity—the union for stage actors and managers. With the numbers seeing sizable jumps week-by-week, Equity is calling on Congress to pass another relief bill to provide financial support to jobless actors nationwide. "[T]his report from the Department of Labor shows that more must be done to ensure the survival of artists and arts communities."
In addition to joblessness, the pandemic has caused a health care crisis of a unique sort for actors and stage managers. Because union members earn health care coverage by the week, every week unworked in health care cuts eligibility. The union is calling for the federal government to extend the Consolidated Omnibus Budget Reconciliation Act (most commonly known as COBRA) to cover actors who lose their health insurance from lack of work.
"It is time for Congress to consider a 100 percent COBRA subsidy to ensure that no one loses their health care in the middle of a pandemic," said McColl. There is precedent for such a move; during the Great Recession of 2008, Congress offered COBRA to workers who were laid off for no fault of the worker's own.
With Congress indicating that more relief funding will be on the way through the coming days, many industries are advocating for COBRA coverage to be expanded for workers who are jobless and insurance-less during a global pandemic that is overwhelming New York.
To learn how to apply for unemployment insurance in your state, click here for a guide from Backstage.
Looking for remote work? Backstage has got you covered! Click here for auditions you can do from home!