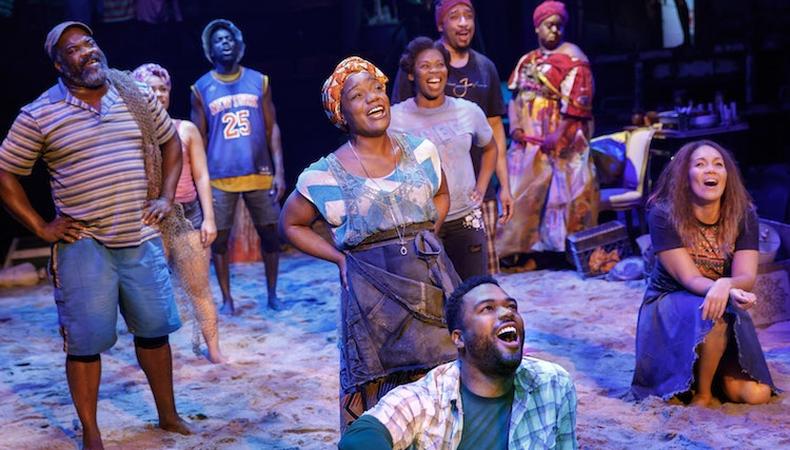 Actors' Equity, the nation's union for live theater actors and stage managers, has launched a campaign petitioning the American Theatre Wing and the Broadway League to offer a new category in the Tony Awards: best chorus and best ensemble in a musical or play.
The union announced this week that they had sent a letter to the parent organizations of the annual awards show articulating their request, and have also launched an online campaign—"Everyone on Stage"—encouraging union members and Broadway enthusiasts to proclaim their support by adding their names to a petition.
The Tony Awards are considered the highest echelon of recognition in the American theater. Televised annually on CBS, stage actors, directors, some designers, and crew (the category for best sound design was eliminated in 2014) are celebrated on live television for America to see.
"Today, the Equity members who work in the chorus and ensemble are often expected to be able to do it all: act, sing, dance, even play one or more instruments," said Kate Shindle, President of Actors' Equity in a press release. "It's not an exaggeration to say that the ensemble is frequently the hardest-working group on the stage. These new Tony categories would help ensure that every one of the performers who appear on stage can have their talent and efforts recognized."
READ: Your Official 2018 NYC Theater Awards Calendar
Actors who populate the chorus or ensemble of Broadway productions usually perform smaller roles and various parts. In musicals, they might be expected to dance in large spectacle numbers or fill out the choir in show-stopping songs. In plays, the chorus or ensemble often play multiple roles in different scenes. Often, chorus or ensemble members concurrently serve as swings or understudies in the event a principal actor must take a performance off. Some chorus and ensemble members also serve as dance captains or fight captains for productions.
Many Broadway stars got their start in a chorus role. Two-time Tony winner Sutton Foster was a chorus member and understudy in the premiere production of "Thoroughly Modern Millie" at the La Jolla Playhouse when a big break emerged, and she was propelled to the leading role on Broadway.
Tony-nominee Emily Skeggs got her start as an understudy with the production of "Fun Home" in its Off-Broadway run at the Public Theater before she was permanently lifted to the role of Medium Alison and her Broadway debut.
The press release circulated by the union points out that several regional award organizations with bustling theater scenes have created similar categories to acknowledge actors in the chorus or ensemble. In film, SAG-AFTRA, the union for screen actors, offers similar sorts of acknowledgments.
"It's not too soon to start thinking about the next Tony season and how we can ensure that the chorus and ensemble members who are such an important part of bringing a Broadway Production to life can be recognized for their invaluable contributions," said 2nd Vice President and Chair of Equity's Advisory Committee, R. Kim Jordan.
In the specific terms of its request, Equity defines a chorus as, "a group in a musical or singing and/or dancing group that makes up part of a dramatic play—excluding extra and walk-on parts, and chorus roles where the members speak but do not sing or dance." The union describes an ensemble as, "the entire cast of a musical or play, inclusive of all principal, featured, chorus and swing roles."
For more information about the Everyone on Stage campaign and petition, click here.
NEXT STEP: What It Takes to Be a Broadway Understudy