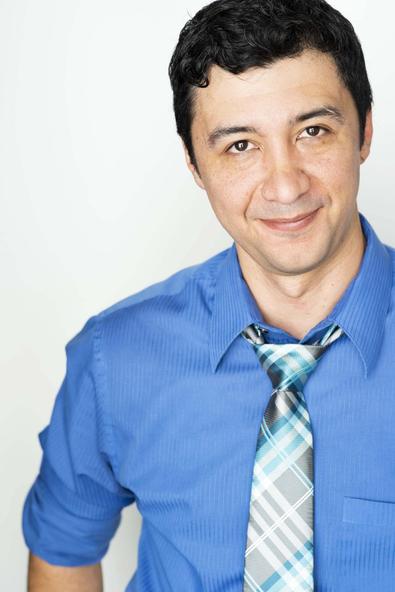 Despite apparent roadblocks, Ernie Rivera jumped his hurdles; nothing could stop him from his calling to be an actor.
A calling's a calling.
"I have Tourette syndrome, [and] there came a time when I believed I would not be able to make a living acting…. About a month ago, I reached the conclusion that I could not be an engineer; the only place for me was with my fellow actors, with my peers."
Ernie knew where to turn.
"I reactivated my Backstage account and started hitting the boards day and night—and it paid off! I received so many auditions, but more than that, I started booking around the clock. I [also] signed with a new manager, who was scouting for new talent via Backstage."
Every opportunity is a learning opportunity.
"There are a lot of great opportunities to learn in doing nonunion work. Do some extra work [and] listen to what people around you have to say about your business. They will teach you a lot. And, finally, make friends with other passionate, driven people."
Every project should be carefully considered.
"I look mainly for paying, union projects, which, admittedly, are harder to come by on many platforms, but Backstage does have a good selection. I may on rare occasion take on a non-paying student film. It depends on who is producing, who is directing, if I admire their previous work, and what their marketing strategy is. I typically can play anywhere between [ages] 25—40. I'm really appreciating that I'm starting to be considered for more mature characters!"
What you give, you'll get back.
"Invest in professional pictures. They are your calling card and the first thing people notice! If you are really strong with a monologue, record it on your iPhone and edit in a title card. Put as many different types of monologues on Backstage as you can, and submit the monologue that most closely matches the character and style of production. Be open to as many productions as you possibly can. Once you start doing the work, others will notice and will be more likely to give you a chance."
To see your success story in print, tweet @Backstage using the hashtag #IGotCast.
This story originally appeared in the June 6 issue of Backstage Magazine. Subscribe here!