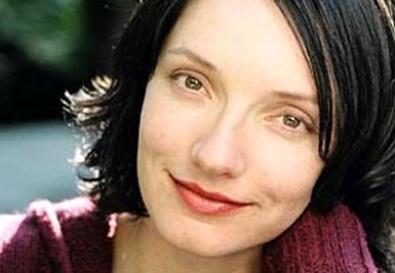 DEAR JACKIE:
Can you recommend any good areas in the United States, or even Canada, for professional theater? My husband and I are looking to move out of New York City, but I want to keep performing in musical theater. We don't want to live in a city and are looking to live someplace where we can buy a house and commute into a city if needed. We just aren't city people.
—Big City Blues
DEAR BIG:
There are wonderful theater communities all over North America. The X factor in choosing among them may lie in your definition of the word "professional." If you are looking to make a living in musical theater—a challenge for any performer—you'll have an even tougher time of it outside a major metropolis. If you want a busy professional life doing only well-paying Equity gigs, you may want to rethink New York, which functions as a major audition base for regional theaters countrywide. Yes, there are actors who make a living in regional theater and reside outside New York, but most live in a big city.
Actor Robert Sicular, a 25-year member of Actors' Equity Association who has worked all over the country, including Denver; Seattle; Santa Fe, N.M.; Louisville, Ky.; Los Angeles; and Washington, D.C., makes his home in San Francisco. Sicular was a company member of the Oregon Shakespeare Festival for eight years and suggests Ashland, Ore., as a beautiful, theater-friendly town. "Besides the Shakespeare Festival (
www.osfashland.org
), there's the Oregon Cabaret Theatre (
www.oregoncabaret.com
), and the Camelot Theatre (
www.camelottheatre.org)
in Talent, Ore., right up the road, and they do musicals," he writes in an email. "As far as making a living doing that, hmmm, I don't think so. You know, it's hard enough to make a decent salary in the theater living in a city itself, but in smaller towns—wow." Sicular is more upbeat about his current hometown: "There are lots of small towns in the Bay Area (Sebastopol, Petaluma, etc.), and I know people who live outside the city and commute in to do shows, so that's a possibility."
Actor Maura Knowles makes her living acting and singing in Los Angeles, which is rich with pretty suburbs. "Musical theater is alive in L.A., though if that's your only venue, it's challenging to earn a living and buy a house," she says. "The cost of living in L.A. is pretty high, so if someone's going to make the move to L.A., I'd strongly suggest they explore the television and commercial world to supplement their income. I have made my living doing various film, television, commercial, theater, live singing, and recording gigs. I'm a proud member of Musical Theatre Guild, and I have agents for all venues and feel if you want to make a living in L.A., it's a must." Again, Knowles manages to make that living at least in part because she does it in a big city, as her final words of advice make clear. "In L.A., you will live in your car, and auditions can take place at opposite ends of town. Trust me," she says, "you will get a call at 1:30 p.m. while you're at an audition in Santa Monica to hurry over to Disney Studios in Burbank by 2 p.m. Learn the best shortcuts and invest in a GPS or your own personal pilot."
The upshot is, if you're willing to trade New York for another city—such as Los Angeles, Seattle, Atlanta, Chicago, Denver, or Austin, Texas—you'll be able to find a theater community with multiple venues and opportunities. If, however, you truly want out of the city grind, and your version of "professional" doesn't denote strictly Equity or, um, well-paying jobs, you're much more likely to be able to pull together a small-town life. Many towns have active theater companies, and midsize communities—especially in tourist-friendly towns—often have their own theater scenes. Santa Barbara, Calif., where I currently live, is home to numerous small companies and a couple of Equity houses, which, as is typical, import most of their talent from New York and Los Angeles. Smaller and nonunion companies, here and everywhere, are more likely to cast purely locally.
The reality is that this is a tough business to work in on a professional level. Leaving the city will only make it tougher, but that doesn't mean it isn't the right move. If you and your husband aren't happy in New York, you're probably doing the right thing in leaving it. And hey, you can always go back.
Here are a few tools to help you in your quest to find your perfect small-town market. Theatre Communications Group, which publishes American Theatre magazine (
www.tcg.org
), lists its member theaters on its website. Select "Tools & Research" and "Theatre Profiles" to get to the search engine that will take you to member companies' current or past seasons. The League of Resident Theatres (
www.lort.org
) also has a list of member theaters on its website. Though Equity's site doesn't have a simple list of Equity theaters, you can search open job announcements by region at
www.actorsequity.org
under "Casting Call." If you are nonunion or willing to give up your union status, check out the American Association of Community Theatre (
www.aact.org
). You can use its search feature to find member companies by state, name, or keyword.
And take a look at Laura A. Butler and Jessica Gardner's Jan. 13, 2010, Back Stage piece, "One-Stop Shopping: The Regional Circuit." (Go to our
archive of The Working Actor
for a link.) The article, and others like it, gives you a window into what's happening outside New York and might spark your interest in a certain region of the country. You should also pick up a copy of the current Regional Theatre Directory at the Drama Book Shop, your neighborhood theater bookstore, or Amazon.com. It's a great resource for browsing the possibilities.
Finally, Back Stage writers did a great story on living and working outside of New York and Los Angeles in the April 3, 2008, issue. You and other actors considering fleeing the coasts can find "Big Fish, Thriving Ponds" on Back Stage's website (you can find a link in the online version of The Working Actor).
Before I let you go, let's return to that idea of "professional." Yes, it's nice to work at the top of your field and it's nice to be paid, but does working with a small company in a town you love have to be a step down? Absolutely not. Does quality community theater exist? Of course. Your career is important, but your life is your life. My advice is that you should go where you will be happy. Here's hoping you find a great niche market!
Questions for The Working Actor? Send an email to

[email protected]

. Thank you!