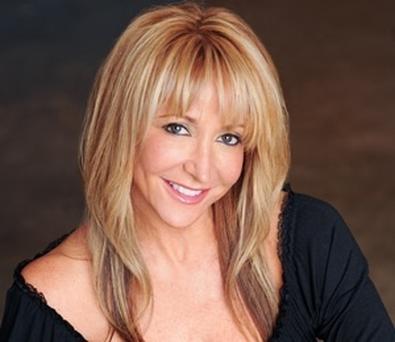 Rituals play a vital part in the evolution of life and as an actor. Here are seven practices to help you stop getting stuck in your story and step into your light.
1. Practice the art of being vulnerable. In life, we go to great lengths not to be vulnerable. Vulnerability gets a bad rap. The very thought of the word invokes the feeling of being weak. True vulnerability is actually the mark of great courage. We have been taught to believe that not being vulnerable will actually protect us from hurt. Which it does not. If anything, our walls keep us from owning our own truth, psychologically attaches shame to vulnerability. So we hide our deepest secrets, keep others at bay and trick ourselves that we are experiencing true intimacy. As actors we must practice taking the risk to be open. Experience feelings whole-heartedly. We may have great training, drive and ambition but, in the end, if we are not vulnerable, we simply join the long line of actors walking through the door who are not committing their sensitive heart to their character. We make no lasting impact. Because we refuse to take the risk to do so.
2. Practice the art of letting go. In order to harness the fluidity and connection of your inner artist, you must let go of worrying about what other people think. Your life is about your experience. It is about what you experience when preparing or playing a role. Your job is to MAKE other people feel – not worry about what they are feeling.
3. Practice the art of unpredictability. Allow your intuition to be your guide. Let go of being certain. Art is an illumination of life. And in life, there is an element of unpredictability in each moment. Let go of the wall that was built in the name "perfectionist." We use this as an excuse. We place this self-label thinking we are tricking the world so it does not see our flaws, our fears, all that we are that actually makes us perfectly imperfect. It is within our imperfections that give us worth, makes us real, and gives us authenticity. Dig deep so that you may connect & believe when you say these words, every single day "I am enough." Because you are.
4. Practice the art of meaning. We must find something meaningful in what we produce. Every word MUST mean something. Even for the most banal of roles, when your artist is connected to something bigger than yourself, you will hold each role with integrity. Whether you book the role or not, holding artistic integrity is the fuel that ignites confidence, perseverance and self-worth.
5. Practice the art of creativity. By nature we are born creative beings. Do not first approach any material with the thought, "I need to memorize my lines." This is activating the left part of your brain. Immediately engage the right side of your brain – your creativity. Make best friends with your imagination. It is unlimited and no one else in the world can duplicate it. It is where your originality is ready to take flight. And wants to do so fearlessly.
6. Practice the art of taking risks. There is no creativity without taking risks. The word risk immediately conjures the feeling of potential failure. This is the most common threat to an actor striving to achieving success. Your creativity WANTS you to take risks. Your creativity wants to have fun. Just watch a child who is playing while fully engaged in the imagination. Risks must be redefined for the artist as part of the process of understanding their character, uncovering their connection to it, giving yourself permission to take risks will be the first step in living in your own entitlement of vulnerability so that you then may allow yourself to be vulnerable in the life of your character.
7. Practice the art of gratitude. Gratitude allows us to experience true joy. Joy without the looming thought of "what will happen after this moment has passed and things go wrong?" Experience joy in each ordinary moment of life. So when the big things come you will allow joy in abundance. If you have a great audition, feel the joy without allowing the negative addictive thought of "What if I do not get the role?" We tend to immediately extinguish joy with doubt. We think we can prepare ourselves for a fall by thinking of the fall before it even happens. Live through a bad thing happening even though it may never occur – that is until we create it to happen by being so fearful and focused on it we become a self-fulfilling prophecy. So joy, in our mind, becomes a set up for failure. Setting us up to become just as fearful of joy as we do failure. Experience joy for every opportunity. Remember, our character is carved out and wisdom is earned through what we learn in the experience of life's tribulations. In the darkest hour if you connect with gratitude of what is good in your life, you will suddenly find yourself looking for joy instead of creating moments of emotional suffering.
"It is not the critic who counts; not the man who points out how the strong man stumbles, or where the doer of deeds could have done them better. The credit belongs to the man who is actually in the arena, whose face is marred by dust and sweat and blood; who strives valiantly; who errs, who comes short again and again, because there is no effort without error and shortcoming; but who does actually strive to do the deeds; who knows great enthusiasms, the great devotions; who spends himself in a worthy cause; who at the best knows in the end the triumph of high achievement, and who at the worst, if he fails, at least fails while daring greatly, so that his place shall never be with those cold and timid souls who neither know victory nor defeat." - Theodore Roosevelt
Go forth my fellow amazing artists and set the intention to live life while "daring greatly."
Constance Tillotson is CEO of Sterling Studio. Her studio had over 200 bookings last year. Actors in her studio are renowned for their extraordinary work in major feature films and television. Her booking actors range from 5-years-old on up. She is also a top pick for private theatrical coaching and preproduction preparation. She is an actor, writer, director, and producer. She also works globally with children building self-esteem through filmmaking. She is a talent manager at LA Management where she helms the careers of a select group of successful clientele. www.facebook.com/sterlingstudio