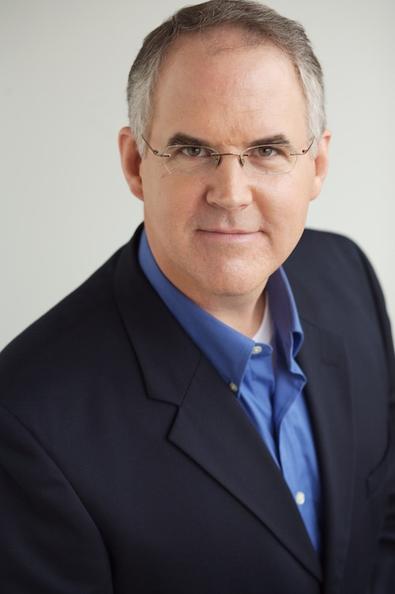 Acting since the fourth grade, James Crawford has had a long career. He spent most of the '90s in New York City, living the life of a struggling actor, before moving to Dallas in 1998. Relocating with a theater degree from Brown University and an MFA in Acting from the University of California at San Diego in his back pocket, he was like many who move to a new city: expecting to stay only a year or so. But in 2000 he was hired to teach voice at Southern Methodist University and launched into a career as a working actor with the Dallas Theater Center and other companies. He's now an associate professor and head of acting at SMU.
We asked Crawford to share some of the secrets of his longevity, from training to auditioning to knowing what kind of career you want to have.
What are some mistakes young actors make in pursuing acting as a profession?
A lot of young actors take a far too passive approach to their career. They think an acting career is like winning the lottery, and they just wait to get picked. Going to lots of auditions and being friendly are both necessary, but they're not enough. There are many ways to have a career as an actor. Many actors are delighted to make good money making commercials and industrial films; for others it feels like the corporate sell-out they were trying to avoid by going into the arts in the first place. Some actors would be happy spending their entire careers at Shakespeare festivals; for others, that would be a kind of hell. Figure out which kind you want, and put your effort into making it happen…. Sending out five targeted headshots and résumés with smartly written, specific letters to the people you most want to work with is much more productive than sending out 100 generic letters.
How important is training to honing the craft?
Good acting classes are useful for all actors, but exactly how much training and what kind really depends on the career you want. There are plenty of naturally talented actors who work primarily on camera who don't have a great deal of training, and they're still terrific and have careers that they really enjoy. You need to have talent to succeed anywhere in this business, but training gives you versatility, and it empowers you. One thing that's hard about sustaining an acting career is that you're always dependent on someone else to cast you. The more versatile you are, the more active a role you can play in shaping your career. If you've got great training, you can do good work on stage or on screen, in gritty kitchen-sink realism or heightened theatrical worlds.
What are some of the pitfalls of auditioning?
There are plenty of good actors who are lousy auditioners. Good acting usually comes about as a result of the connection between two people. Your best impulses come off of what the other actor is doing. The logistics of audition situations encourage you to focus on yourself, and that usually leads to bad acting. You're asked to do a monologue, which feels like acting alone because you've got a camera pointed at you, or there's a table of people scrutinizing you. Suddenly, everything feels phony because you're watching yourself act. An actor has to put his attention on something else—the man who's trying to kill you, the woman you're falling in love with, the snow piling up against the window. When it feels like you're responding to something compelling, your acting is usually good.
You've had a long and steady career outside of the coasts. What are some tips for achieving longevity and consistency?
I work hard, and I keep my personal baggage out of the rehearsal room. When people hire me, they know I will be professional, and I won't go off on an egotistical, temperamental rampage. Your reputation is important. Nothing kills a career faster than word getting around that you're a pain in the ass.
Inspired by this post? Check out our Texas audition listings!