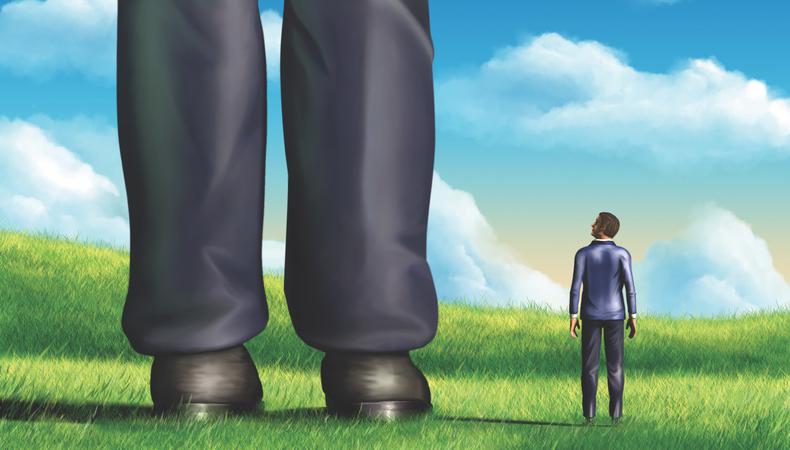 Some of the best acting training happens on the stage, but it's film and TV work that can keep an actor's career diverse. Switching between mediums, however, can prove a daunting task for those who have never been on a set. Preparation is imperative to delivering the best performance for the camera.
"To define the difference between acting for the stage and acting for the camera, all stage actors are trained in two channels of nonverbal communication: the body and the voice," says John Sudol, acting coach and author of "Acting: Face to Face: The Actor's Guide to Understanding How Your Face Communicates Emotion for TV and Film" as well as "Acting: Face to Face 2: Emotional Alignment." "However, what separates the on-camera actor from the theatrical actor is the on-camera actor must know the three channels of nonverbal communication: the body, the voice, and the face." And mastery of all three will solidify versatility on- and offstage.
Acuminating "emotional alignment," or an ability to clearly convey internal thoughts or emotions, is the initial step, according to Sudol. To encourage continuity, Sudol conducts what he calls an emotional screen test centered on the seven universal emotions (sadness, anger, fear, disgust, contempt, joy, and surprise) to help actors gauge their success. "Some people are wired to internalize emotion, meaning what they're feeling isn't being revealed," he says, "whereas there are externalizers who know what emotions look like but they don't connect to the intensity unless they have a lot of stimuli. This same idea can apply to your headshot, too, if you're wondering why all of your headshots look exactly the same!"
Learning to hone one's emotional alignment can come from a mixture of resources including acting classes, studying the greats and their films, putting oneself on tape and reviewing the material (possibly with a friend!), and reading books along the lines of Andréa Morris' "The Science of On-Camera Acting," which meticulously breaks down acting believably on camera.
Stage actors' anxiety over onscreen verisimilitude often stems from fear of being "too big." Actors have heard countless times that "theater is large, film or TV is small." The theory can lead to emotionless deliveries in the audition room or on set, according to NYC Meisner-based acting coach Matthew Corozine.
"Some of the main problems [of moving from stage to screen] are treating it like it's completely different, like [actors] have to shut down their energy and not be emotional, and that's a big mistake," he says. "You still want to have your sense of truth and personality and bring that to the script. [A camera] lens doesn't mean you can't be big or emotional if something makes you feel that way, but you have to learn how to contain moments or have the reaction be in the listening or 'in your eyes,' as they say."
Always consider the situation, the character, and the overall tone of the project, adds Sudol. "You can be big while still being truthful, but it's about whether you're doing 'CSI' as opposed to something on the Disney Channel. It has to be real and recognizable in terms of emotional expressions, and, most important, a stage actor must be able to do it on demand and make it repeatable."
It's true that theater is the actor's medium but film is the director's, so actors must learn to deliver on cue, making the need to tap into emotional truth in the moment all the more essential.
"No matter what medium you're in—even dating, it doesn't matter—we want to be with people who are present and with us and connected," says Corozine. "I want everyone, from my hairdresser to an actor, to be that way on some level."
Inspired by this post? Check out our film audition listings!