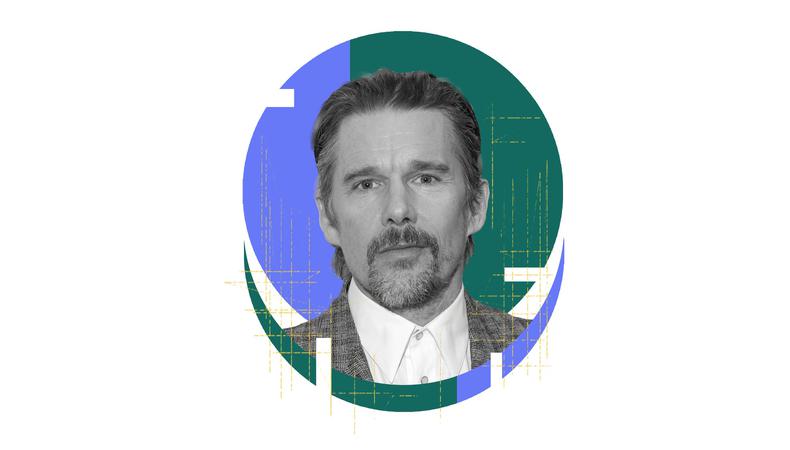 Ethan Hawke, writer-producer-star of the Emmy-nominated "The Good Lord Bird," has reached the rarified point in his career where he no longer has to audition. "Every time I audition now, it means they don't really want me," he says. "They've seen my work, for the most part, so if they wanted me, they'd give me the part." But as he tells Backstage in his "In the Envelope" podcast interview, auditions are where actors can stretch themselves and surprise casting directors.
What project got you your SAG-AFTRA membership?
I was 13, and they were doing these giant casting calls for a movie called "Explorers"…. [After] 17 auditions or whatever, I ended up getting the part. It was amazing. Ronald Reagan was president; he'd been a member of SAG. And I went up there and I got my SAG card. It was so exciting.
What's a piece of advice you'd give your younger self?
I think that confidence is what we're all looking for. Confidence only comes with experience. Confidence without experience is bravado; it's ego. True confidence is rooted in experience. And confidence is fragile. Talent's not…. And I'll say the really corny thing that makes everybody's skin crawl, because it's so difficult to do and it's so obvious, which is: Love yourself. And [then] good things happen—you're a better friend, you're a better citizen, you're a better artist, you're a better lover if you treat yourself with respect. It just starts there.
What screen performances do you think every actor should see and why?
There [are] a handful [of performances] that permanently changed me. Denzel Washington in "Glory" and "Malcolm X"—those two really, really blew me away. Paul Newman in "Cool Hand Luke." I've watched it again recently, and it's an entirely nonverbal performance, basically. It's amazing what he communicates through body language…. [John] Malkovich in "True West" changed my life. Jack Nicholson in "Reds" and "One Flew Over the Cuckoo's Nest." Warren Beatty, "Bonnie and Clyde." There's a bunch of silver bullet performances, [which] means if they'd died after that performance, they still would be entered into the hall of fame.
What's your philosophy around auditions?
Auditioning was the most painful part of my life—and I really miss it. It's a great, great opportunity to learn. Through auditioning, you end up performing parts outside of your comfort zone. Once you start making a name for yourself and not having to audition—if you don't audition, it means they're casting you to do something you've already done. That's what happens. And so you stop being able to push open the boundaries of what you're capable of doing, and you just end up playing into the way the world sees you.
Do you have an audition horror story?
I had an audition where, I remember, I had to meet the director outside. He was coming from somewhere, and he was gonna take me inside. I was so nervous and wound-up for this damn audition that I kind of bounded down the steps to shake his hand. I slipped, and I fell hard down these stairs. I ripped my pants, and my knee was gushing blood. And he kept saying, "I think we should go to the doctor." I'm like, "No, I'm fine! No, it's nothing!" Meanwhile, blood's pouring down my leg. I'm like, "You're ready to read?"
This story originally appeared in the July 29 issue of Backstage Magazine. Subscribe here.
Looking for remote work? Backstage has got you covered! Click here for auditions you can do from home!