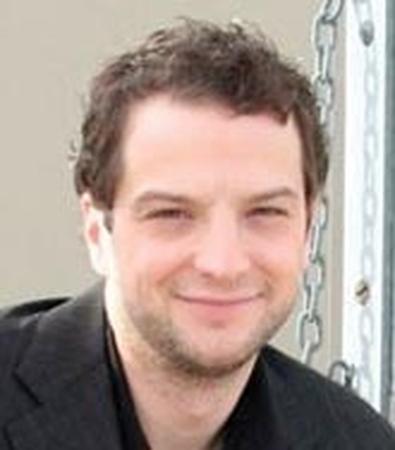 One aspect of cabaret reviewing is grossly unfair to performers — possibly cruel: A tryout period is rarely allowed. If it is, it may extend no further than one measly day. This week the unfortunate situation worked against the marvelous Euan Morton, who made his Oak Room at the Algonquin bow at less than the level he's likely to achieve before he ends the four-week stint the establishment's powers have generously handed him, undoubtedly in the accurate belief he can be a sensation.
About Morton's voice — introduced stateside when he impersonated Boy George in the ill-fated Taboo — there are absolutely no misgivings. It's a pure baritone with high and sure top notes, featuring a tearstained vibrato that, when given free rein, issues emotion that all but calls for absorbent towels. About Morton's room presence, there's no uncertainty. Born and raised in Scotland by what must be a couple of amusing parents, he's got a gift of gab not restrained by any stereotypical Scottish parsimony. He's simply a funny — and therefore an adorable — guy.
About his good looks, there's also no drawback. Dressed in a black suit and open-necked black shirt — he joked about sweating as much as he did because black attracts and holds heat — he's easy on the eye. Moreover, there's no doubt about his unusual ability to sound a little like the people he claims as influences or special interests. On the verse to Noël Coward's "Matelot," he sounded a bit like the late master; when he talked about learning from Karen Carpenter's approach to a song, his subsequent warbling sounded a trifle Carpenter-like.
So Morton's got it all, then. Or almost all, because on his Here and Now opening night, he was unsure as to how to disport himself in one of the city's — and therefore one of the country's — most prestigious rooms. No such reticence affected him a few months ago, it should be noted, when he did a much more rock-oriented program at the way funkier Zipper. But here he was in a more formal setting, seemingly thinking he might have to behave more formally, be less of the let-it-all-hang-out self he likes being on podiums.
But does he? Yes and no. The majority of Oak Room patrons are not usually, or ever, rock 'n' roll crazos, but that doesn't mean they expect an entertainer to stop short of being his full-out self on the floor. (Incidentally, Morton did wander through the crowd winningly during the set.) Holding back, however, was just what Morton often appeared to be doing. It's not so much due to a choice of material more weighted toward standards than is his usual inclination, because there are ways in which to find new dimensions in old songs, and he can.
Morton played it safe, though, on oldies like "I Can Dream, Can't I?" (Sammy Fain-Irving Kahal) and "It's Only a Paper Moon" (E. Y. Harburg-Billy Rose-Harold Arlen), as well as on Stephen Sondheim's "No One Is Alone." During any number of the inclusions, he looked as if he was stifling instincts, even on one of his signature pieces, Leonard Cohen's "Hallelujah," which he almost but not quite took to the rarefied vocal stratospheres he likes.
Not to worry. Morton's an intelligent lad. The smart money will be on his quickly and triumphantly figuring out the relationship between the Oak Room and him.
Presented by and at the Oak Room at the Algonquin,
59 W. 44th St., NYC.
March 4-29. Tue.-Thu., 9 p.m.; Fri. and Sat., 9 and 11:30 p.m.
(212) 419-9331 or www.algonquinhotel.com.