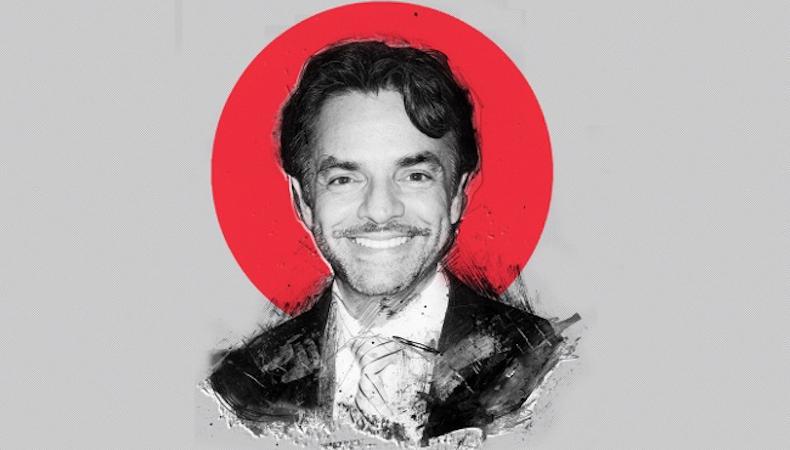 Eugenio Derbez is heating things up in his new comedy, "How to Be a Latin Lover," which stars Kristen Bell, Salma Hayek, and Rob Lowe. Derbez encourages actors to create their own material and fight for their careers. Here, the actor tells Backstage about his history as an extra, his early fascination with Spanish telenovelas, and his dream of becoming a comedy director.
How did you get started in acting?
My mom was a soap opera queen in Mexico and Latin America. I started acting because of her. I was always by her side and on set. I went to the studios to see her and [watch her] shoot all the telenovelas. Every time there was an opportunity to be an extra in one of her telenovelas, I was there. I wanted to be a dramatic actor. I never realized I was funny until I was 20-something. I was able to make people laugh. I started in telenovelas and then switched to comedies. My first one was "Anabel." It was kind of a "Carol Burnett Show"—but in Spanish.
What advice would you give to aspiring actors?
If you're always waiting for a producer to hire you… your chances are really, really small. I've been knocking on doors and asking for a job for many years, and my career really changed when I decided to create my own material. After the success of "Instructions Not Included," everyone was asking me, "Do you have any projects?" I was like, "No, not now." I realized that the doors [were] already open for me. My advice is to create your own material and not wait for a producer to call. Fight for your own career.
READ: Getting Candid About Inclusion With Some of Broadway's Most Powerful Players
You've studied dance, acting, and voice—what made you decide to get a film directing degree?
I've wanted to come to the U.S. since I was 8 years old. Every single year, my mom and I watched the Oscars. I always told her, "I want to do that when I grow up. I want to tell stories; I want to be an actor and director." So, I started taking dance classes [in] ballet, jazz, and tap, and singing because I wanted to be really prepared. I wanted to know what was happening behind the cameras. I started working first as an actor.… Many years later, I started directing.
So having that film degree has been helpful for you as a performer?
Absolutely. Thanks to that, I'm able to create my own projects like "Latin Lover" or "Instructions Not Included." "Instructions Not Included" was my last movie, and it became the highest-grossing Spanish-language film ever—worldwide. I produced, directed, starred, and edited [it]. And I co-wrote the script. I studied movies so I'd know all the background…. When I moved to the U.S., I realized that I needed to create my own material because [producers] were always offering me small roles—the typical and classic roles such as the gardener or the drug lord or the criminal.
What's your most outlandish dream or goal in life?
Every single actor in this world dreams about [winning] an Oscar. And [I want to] direct here in the U.S. I didn't want to direct my first movies here because I'm learning. Comedy is very specific. Drama is more universal. We cry about the same facts: love, death. But comedy is very specific. Comedy is about where you were born. It depends on your age and culture, many things. One of my goals is to be a comedy director.
You've worked on English and Spanish projects, you were even recognized as the No. 1 most influential Hispanic male in the world by Variety. In what ways has your Hispanic background played a role in your career?
[It has played a role] 100 percent. When I came to this country many years ago, trying to be part of the Hollywood movie community, it was really hard, because there were a lot of talented actors. You have no chance, especially when it's not your [first] language or country. So, what opened the doors was my TV show. Everything I did in Mexico and Latin America was aired in the U.S. on Univision, the Spanish-speaking channel. I had an already built audience. When my movie came out, "Instructions Not Included," all of them went to support the film because they already knew me.
So, for the last two and a half years, I've been working—finally—on movies like "The Nutcracker" with Keira Knightley, Helen Mirren, and Morgan Freeman; "Geostorm" with Gerard Butler, Andy Garcia and Ed Harris; and "How to Be a Latin Lover." My life changed completely after "Instructions Not Included."
"How to Be a Latin Lover" hits theaters April 28.
Looking for your small screen debut? Check out our TV audition listings!