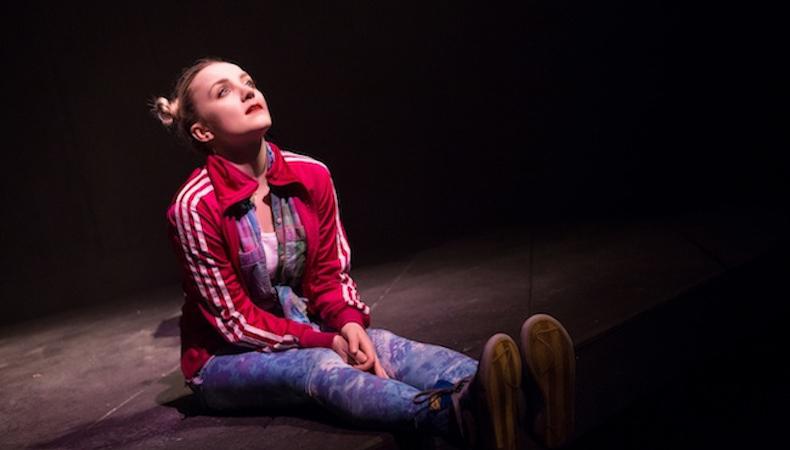 After rising to international fame on the big screen as Luna Lovegood in the final four "Harry Potter" films, Evanna Lynch is making her New York stage debut with a 20th-anniversary production of "Disco Pigs," running at Irish Repertory Theatre through March 4. In the London transfer of Enda Walsh's classic two-hander about a pair of Irish delinquent teenagers, she stars as Runt. Lynch visited Backstage HQ to discuss working with co-star Colin Campbell, who plays Pig, and her transition from film to the stage.
Lynch wants to play characters who inspire her.
"I like to pick characters who I admire. With Runt, I found that she was so confident and bold and fearless—I would have a bit more doubt than she does. Sometimes I'll read a character and I'll be like, 'I want more of that!' When I'm playing this character for nine weeks, some of that does seep into me. I really need to admire the character and want to step into them."
Training is essential to get into character.
"I think training is so important. I'm not saying I got lucky on ['Harry Potter'], but it's a role that I didn't have to work too hard to get into character [for. Luna] was somebody I understood innately. Ever since then, there have been other roles where I don't feel as much of a kinship or connection. That's where technique is so important. You fall back on those things of how to get into character, how to understand them."
READ: 'Harry Potter' Star Evanna Lynch on Preserving Your 'Spark'
Theater can make you a better actor.
"[Theater] is a lot more of a discipline. The first few days of rehearsal, I would turn to Colin in awe and be like, 'How do you do this?' You have to work harder for it to be fresh. With film, every day it's something different, whereas on 'Disco Pigs,' the director's there every day for the rehearsal process. Then they're gone, and you can feel a bit adrift. You're saying the same lines every night and you have to work harder to find fresh inspiration. I'd say it makes you a better actor."
Pig and Runt's communication posed a challenge.
"When I first read the script, there were a few lines that really jumped out at me and I thought were really beautiful. It all felt very romantic to me. I loved the youthfulness and the innocence to it. Once I sort of accepted that you can't intellectualize [the language], I started to get into it. It took me three reads to understand it. But a lot of it was also the Cork accent. It makes so much more sense saying it in a Cork accent."
She cherishes the connection she's made with co-star Campbell.
"We did this play for five weeks in London; we've done it for about three weeks now in New York. Nobody understands [the experience] like [Colin]. Your partner's right there with you."
Want to act on the New York stage? Check out Backstage's New York City audition listings!