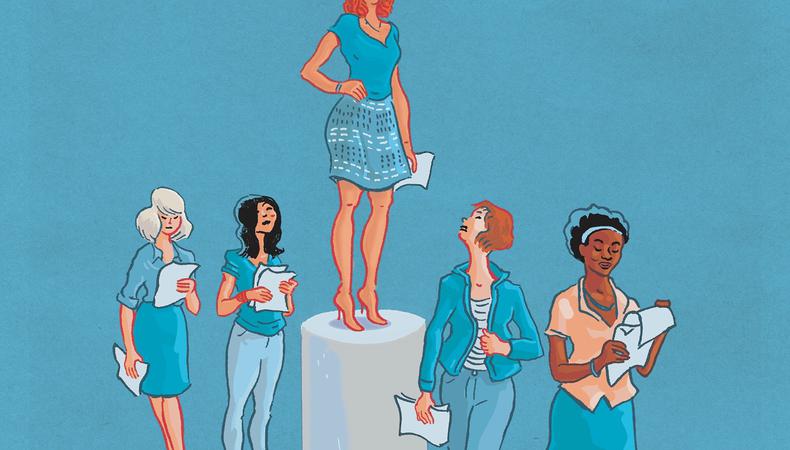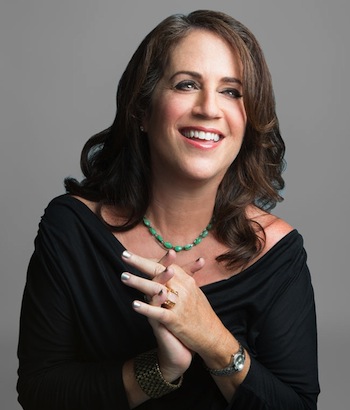 When I'm casting and coaching, I can tell when an actor comes in for an audition and they're rusty. This often happens with actors who don't go out very often, or, in an ironic twist, with actors who work all the time on a series but haven't had to audition for years.
I've had several wonderfully talented coaching clients come to me, especially during pilot season, after they've spent years deeply ensconced in their character on a TV series where much of the "outer work" was done for them: wardrobe fits them with clothes ideally suited to their character, makeup helps enhance it, props give them just the right eyeglasses and purse. I spoke with actor Willie Garson ("White Collar," "Sex and the City") about his take on this.
On auditioning again after being on a long-running series.
"A real trap actors get into while working on a show or some success in movies is some perception of fame or entitlement; to that crew or to fans of that project, you can feel like a big star. To anyone not watching that show, it's as if you are out of the business.
"I've always relished the audition process, to collaborate on what the project is looking for and make sure you're all on the same page. What can be frustrating is often the process itself, when the production sees massive numbers of actors for the sake of making the day. The best casting directors, producers, and directors all understand that they are there to cast the role, not to be shopping forever. Sometimes it can be exciting to get to prepare and read for something new, since you're getting the chance to try different things than the character you've been playing for 100 episodes in a row. (To go from Stanford on 'Sex and the City' to 'John From Cincinnati' took a lot of meetings—all worth it, as it was incredibly important to me to develop a new character the audience wasn't expecting from me)."
On the possibility of getting rusty from not auditioning.
"You actually get better, because like any muscle, you have hopefully gotten better at acting. Shooting 11 pages a day on a TV show hones that muscle incredibly well. Again, sometimes subpar situations in the actual process can be a stickler, but generally, good casting directors and good producers are aware there's a polished professional in the room."
On getting nerves during testing.
"Testing is horrible. It just is. First time, 50th time. Just because you got that job doesn't mean you have any business getting this one, so unless something was created for you, just stop whining and go get the job like you've done in the past."
On reframing insecurities about auditions after being out of it for a while.
"All in all, auditions, for the working actor, should feel like an opportunity to act, which you hopefully should be doing every day. [And remember], because you've had a great job, you may have some relationships (with the studio, the writer, casting, the director) that [get] you a closer look in the room or on tape."
Inspired by this post? Check out our Los Angeles audition listings!
Known for her work in film and television, producer and casting director Marci Liroff has worked with some of the most successful directors in the world such as Steven Spielberg, Ridley Scott, Mark Waters, Christopher Nolan, Brad Bird, and Herbert Ross. While working at Fenton-Feinberg Casting, she, along with Mike Fenton, cast such films as "A Christmas Story," "Poltergeist," "E.T. – The Extra Terrestrial," "Indiana Jones and the Temple of Doom," and "Blade Runner." After establishing her own casting company in 1983, Liroff cast "Footloose," "St. Elmo's Fire," "Pretty in Pink," "The Iron Giant," "The Spitfire Grill," "Untamed Heart," "Freaky Friday," "Mean Girls," "Ghosts of Girlfriends Past," "Mr. Popper's Penguins," "Vampire Academy," and the upcoming "The Sublime and Beautiful," which she produced as well.
Liroff is also an acting coach, and her three-night Audition Bootcamp has empowered actors to view the audition process in a new light. The class spawned an online course available at Udemy entitled "How To Audition For Film and Television: Audition Bootcamp."
Visit Liroff online at marciliroff.com, follow her on Twitter @marciliroff and Facebook, and watch her advice videos on YouTube. You can also read her blog.