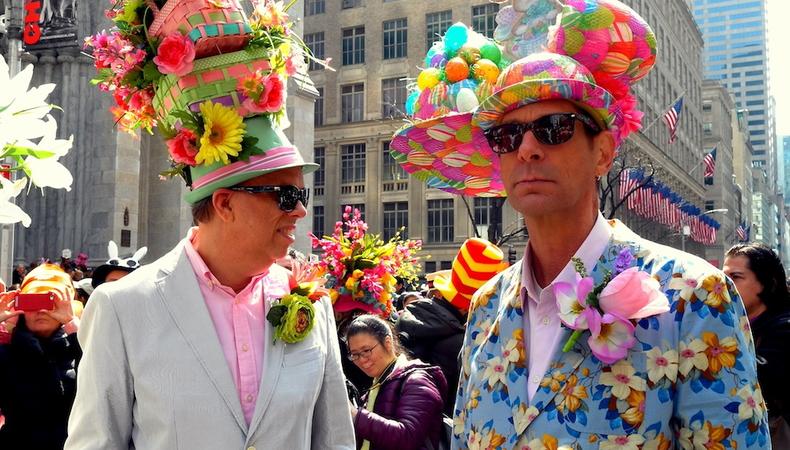 Step out of the spotlight and step into the weekend. Even though we know the training never truly stops, performers in the busy, beautiful city need to pencil in a break every once in awhile. Check out seven of our favorite cultural and creative events happening in NYC.
1. Get an inside look at Broadway's "Dear Evan Hansen."
Join director Michael Greif and actor Ben Platt for a conversation moderated by "This American Life" host Ira Glass. The April 16 event will take place at 92nd Street Y on the Upper East Side of Manhattan. (Ticket prices vary.)
2. Put on your Sunday clothes at this Easter parade.
Strut down the streets—and get your picture taken at the Easter Parade and Bonnet Festival that dates back to the 1870s. Bring your bonnet on April 16, and meet at St. Patrick's Cathedral for the best view. (No ticket required.)
3. Get a taste of Hispanic culture at this film festival.
Attend the Stony Brook University Hispanic Film Festival on April 10-20, and experience cultural films that have already found international success. The contemporary films center on health and education in Cuba. (Tickets: Free)
4. Watch an animated film about student journalists.
Go back to the glory days of high school with "My Entire High School Sinking Into The Sea." After the evening show on April 15, stay for a Q&A with Dash Shaw, Jane Samborski, and Kyle Martin. (Tickets start at $12.)
5. Test your knowledge at a "Friends" trivia event.
Do you know every word of the "Friends" theme song? Can you instantly quote Monica, Ross, and Rachel? Grab a group of friends to participate in this "Friends" trivia event. There is no fee to participate, but you must register online for the April 15 event. (Tickets: Free)
6. Attend a performance of "Awake and Sing!"
Take a breather on April 14 to watch students of the Atlantic Acting School in this performance of Clifford Odet's "Awake and Sing!" (Tickets: Free for NYU and Atlantic students, $5 for guests.)
7. Dive into the works of Emily Dickinson.
Go to the "I'm Nobody! Who are you?" exhibit at the Morgan Library & Museum to see rare letters and manuscripts written by Emily Dickinson. The exhibit is on display until May 21, and admission is free on Fridays evenings. (Ticket prices vary.)
Looking to make your acting career as robust as your social life? Check out our New York City audition listings!