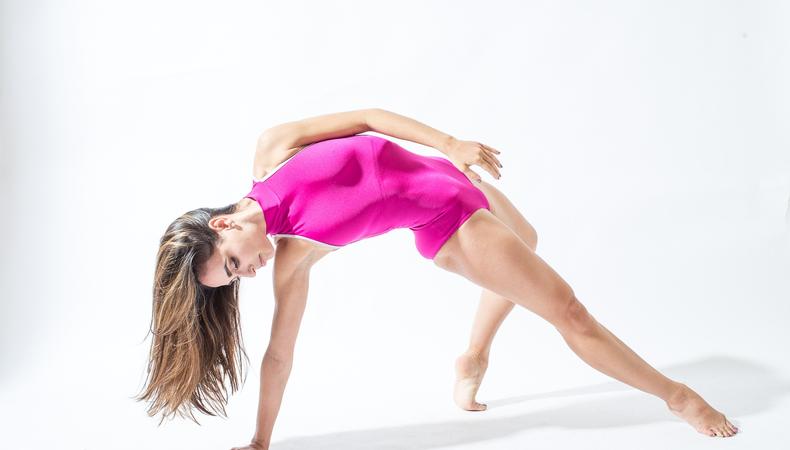 Happy August, dancers! We hope that summer has been an enjoyable one filled with lots of performing, but if you're still looking to scope out which companies may be a good fit for you, be sure to attend the incredible Battery Dance Festival, featuring multiple companies every night of the festival!
PERFORMANCES
You will not want to miss Battery Dance Festival Aug. 11–18. Experience an evening by the water in Battery Park, with performances by New York–based and international dance companies, including Caterina Rago Dance Company, Battery Dance, Douglas Dunn + Dancers, Mophato Dance Theater (by way of Botswana), and more! (Free)
The Joyce Theater welcomes MOMIX to the stage now through Aug. 12. This dazzling company will perform a compilation of company treasures from "Botanica," "Alchemia," "Remix," "Opus Cactus," and "Lunar Sea." (Tickets starting at $10)
On Aug. 4–5, 20 different choreographers will present site-specific work along the East River in Queens as part of the INSITU Festival. These artists, from NYC and beyond, have created original works inspired by nature and urban landscapes. See the Pepsi-Cola sign up close and personal, and come experience contemporary and urban dance with us. (Free)
AUDITIONS
Ballets With a Twist seeks classically trained dancers for paid performances and rehearsals. Female dancers must be strong on pointe. Please submit your résumé, at least one full-body classical photo (en pointe for females), and video footage (if available) to info@balletswithatwist.com.
The Love Show NYC seeks strong, technical, and fun dancers to join their cast for the upcoming 2019 season. Auditions will take place Aug. 9 at Triskelion Arts in Brooklyn. Please submit a headshot and résumé along with any relevant video links before attending the audition.
New York City Center, Inc. seeks Equity male and female dancers-singers-actors for an upcoming production of "A Chorus Line." Auditions and callbacks will take place Aug. 7–9.
CLASSES AND WORKSHOPS
Join Barbara Mahler for Klein Technique, a somatics practice for greater ease and improved health, every Friday morning at Gibney Dance. The principles of this somatics practice will be applied for non-pedestrian movement. Come give it a try!
Alice Klock from Hubbard Street Dance Chicago will be teaching a one-week workshop at Peridance Capezio Center Aug. 13–17 as part of the Sessions, bringing together leading contemporary dance companies. This is an incredible opportunity to experience a professional company's repertoire. Register by Aug. 12 if you would like to attend the entire week!
CHOREOGRAPHIC OPPORTUNITIES
Deadline approaching! Bridge for Dance seeks four artists to present work in a triple-bill show with their Artists in Residence as a part of the Uptown Rising Performance Series. Group pieces with four or more dancers are highly encouraged. Apply by Aug. 10 for your chance to collaborate with this special group.
Are you itching to create but need dancers and a performance opportunity to do so? New York–based company i KADA Contemporary Dance Company seeks a choreographer to create a new work for their company. The annual show and gala event will take place this November. Submit your materials for consideration today!
DANCE-RELATED WORK OPPORTUNITIES
Caleb Teicher & Company seeks a company manager to join the team for the 2018–2019 season. This is a part-time position with potential of becoming full-time. Submit your résumé, a letter of interest, and references for consideration.
Check out Backstage's dance audition listings!