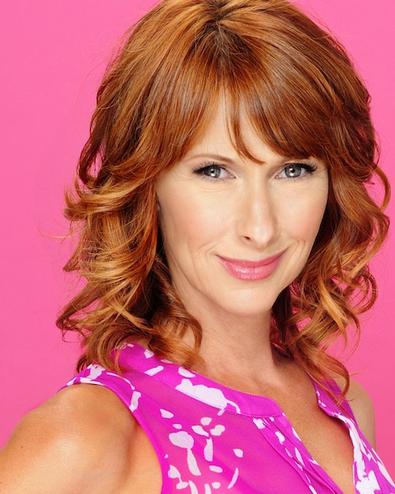 Whenever I'm debating on taking a trip somewhere, I'm often reminded of my late father's wise words: "Do it now."
For the actor, I'll add, "Do it now. Your acting career will be here when you get back."
Mark Twain also summed it up pretty well with his famous quote:

"Twenty years from now you will be more disappointed by the things that you didn't do than by the ones you did do. So throw off the bowlines. Sail away from the safe harbor. Catch the trade winds in your sails. Explore. Dream. Discover."
If you're like most actors, here are some of the most popular excuses used for not leaving town:
I could get cast in something.
I don't want to miss out on any opportunities.
I don't have anyone to go with me.
I can't afford to go anywhere.
I'm waiting for a job to take me away.
All of these reasons may feel very true to you, but they are also based in feelings of lack and not trusting the Universe's divine guidance. (I'm not talking about going into debt to go on vacation either, but treating yourself to a day trip to the beach without checking your phone incessantly might just be vital to your creative soul.)
I know from past experience that when you have an intense focus on only pursuing your acting career or waiting to have a mate to enjoy your life, that these are often the exact reasons you need to get out of town.
I also now know, as a wife and mom of two small children, that packing a bag and going on a day trip is a lot easier to do when you are single! (So, those of you who don't have to lug a stroller, baby wipes, or diapers… please start traveling!)
Here are five reasons to get out of town this summer.
1. You'll shift your perspective. Getting out of town (and your comfort zone) helps you see things from a different perspective. When you're in new surroundings, you often become more mindful of the world around you. Add to that taking in nature (and all its glory), and you may just renew your spirit and reignite your creativity.
2. You'll slow down the speed of life. If you live in a big city—or even if you have an internet connection—you are being bombarded by information all day long. Unplugging from your technology and all the external noise is not only good for your stress levels, it's good for your soul.
3. You'll expand your horizons. Not only will you have something interesting to talk about when you return (that has nothing to do with acting), you'll also be expanding your knowledge and life experience.
4. You'll return a better actor. Getting out of your daily routine (and your living space) helps you notice human behavior. And since bringing humanity to life (on stage or screen) is at the core of what we do, increasing your awareness of how people behave can only make you a better actor.
(Side note: Please don't go somewhere and sit on your phone the entire time. This will not make you a better actor.)
5. You'll allow things to flow to you. If you are a doer and hyper-focused on your career, it's hard to think of any good reason to take a break (Hint: You are the one who needs it most). When you don't wait for a job to take you away, you are actually honoring your value outside of your acting career. When you replace "doing" with relaxing, you might just find that things flow more easily to you.
And if, while you're away, an audition comes in, you can either choose to pass, self-tape, or reschedule it.
Who knows? By getting away for a day (or more), you may just discover a new interest, a new relationship, or a renewed passion for getting back to what you love to do.
When you do return, if any nerves come up at your next audition, this powerful (and free) guided meditation for actors will help you bring your most confident self into the audition room in under five minutes.
No matter what you do this summer, I have a feeling you won't look back and wish you didn't go. Do it now and enjoy the journey.
Inspired by this post? Check out our audition listings!
The views expressed in this article are solely that of the individual(s) providing them,
and do not necessarily reflect the opinions of Backstage or its staff.