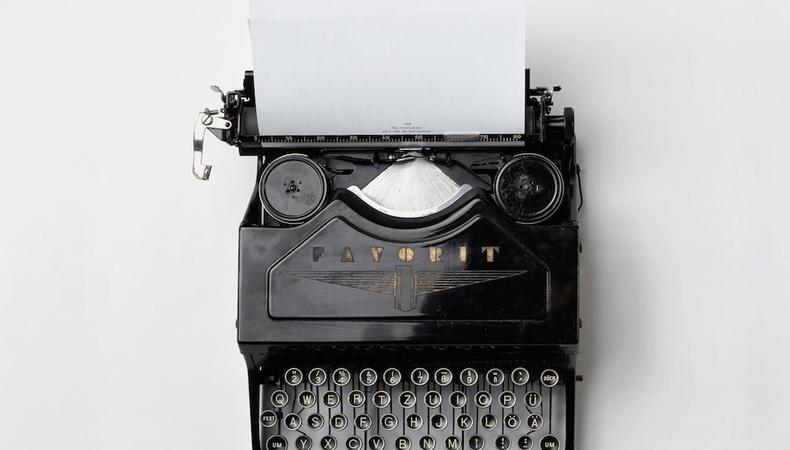 As an actor, part of honing your craft and become better every single day is to stay creative. Yes, acting itself is creative—you are creating something with your words, your actions, your reactions. But acting is just one part of your training. To round out that creativity, it's imperative to pursue additional creative outlets.
Maybe you dance in your bedroom. Or paint sunsets. Or whittle wooden flutes. Or perhaps you write, an endeavor closely linked to acting yet vastly different, but that can nevertheless help your craft. Think of writing as a way to help you, the actor, fill in details not supplied in a script. Through the act of writing for yourself, you can get your hands dirty and approach a work from the other side for a deeper understanding.
And if you do choose to pursue writing as your creative sister to acting, might I suggest doing so in the morning. While you may cringe at the idea of waking up before you technically need to, I have found those dawn hours can yield some of the most creative and productive writing results.
Think about it: Early morning means the stress of the day hasn't hit you yet. You're yet to be bombarded by a constant stream of texts, phone calls, emails, and last-minute auditions to distract you. No one else is awake, so there's no one to distract you from the task at hand.
READ: Why You Should Write Your Next Project
Studies have even shown that creativity in your brain is highest during and immediately after sleep. It's why Thomas Edison was a known power napper, who felt his greatest ideas came after a quick rest. Fellow creatives-after-sleep include Ben Franklin (5 a.m. wakeup), Ernest Hemingway (6 a.m.), Roger Ebert (7 a.m.), Charles Dickens (7 a.m.), and Stephen King (8 a.m.).
It is also easier to develop a consistent habit and ritual when you write early in the morning. Of course, there are exceptions; nothing is set in stone. And different types of writing may work better at night. But based on my experience, studies, and examples, early-morning writing is a very effective and productive way to accomplish your creative writing.
If you're ready to get started on that a.m. creativity train, here are five tips for writing early in the morning:
1. Wake up at least one hour before you normally do to give yourself time to write before your day has to start. If I'm feeling very inspired the night before, I set my alarm for 4:45 a.m. and work for two hours. When I'm not inspired, I aim for 6 or 7 a.m., and work for at least 30 minutes.
2. Jot down a few notes from your day before you go to bed. This will help your subconscious work for you while you sleep, and help you get into a flow state in the morning.
3. Leave your computer on so you can jump right in when you wake. Or keep a notebook and pen on your nightstand. You don't want to be waiting for anything to turn on, as that will undoubtedly kill the motivation you wake up with.
4. Resist the urge to check your email and social media first thing in the morning. It will break your focus.
5. Use coffee or tea to make the habit more enjoyable. The ritual of brewing a warm drink as you get started can serve a positive hypnosis effect if you make it a regular thing.
Inspired by this post? Check out our audition listings!
The views expressed in this article are solely that of the individual(s) providing them,
and do not necessarily reflect the opinions of Backstage or its staff.