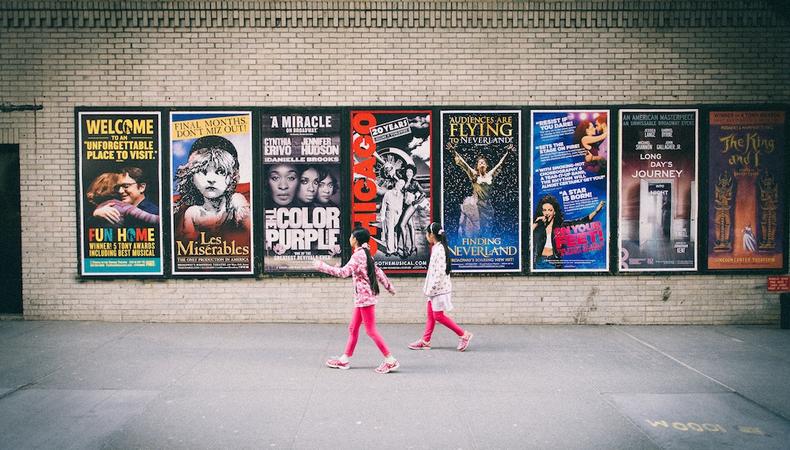 Going through the college audition process is a learning experience. As families and students research performing arts training programs, they begin to discover all the different ways colleges and universities design curriculum that fits the programs' particular point of view about how to train young artists. And there are as many varying points of view as there are programs. The head of the program usually drives the program design and emphasis, which can include decisions about faculty, season of shows, auxiliary study and performance options, as well as professional industry opportunities.
To help you better understand this difficult-to-navigate space, I've interviewed department heads and professors at some of the most popular college musical theater training programs in the country.
Up first is Gary Kline, professor of voice at Carnegie Mellon School Of Drama.
Some theater educators think of musical theater as a style rather than a major degree. When and why did there become a demand for a musical theater degree?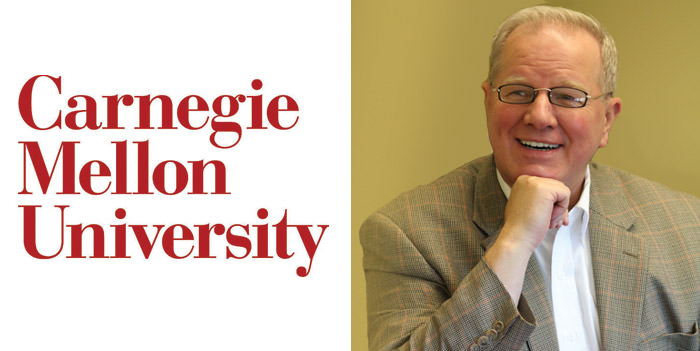 I'm not sure there is a "demand" for a musical theater degree. I think most of the industry would agree that talent is the most important component of casting, not where you trained. And god knows there are students who have gone straight from high school to Broadway [like] the amazing Jonathan Groff, who deferred a year and then did not attend CMU at all due to landing big roles. Natural talent and subsequent training have allowed this exceptional talent to excel without a degree!
However, due to the rigors of the musical and it's ever-evolving singing (and acting) styles, those without proper vocal training could be in jeopardy in much of the pop/rock world. And an untrained actor is definitely limited in understanding the theater and its history and performance practices, especially in the classical arena of acting.
But too much training can lead to an actor only thinking technically and leaving their vulnerability and humanity out of the work, which I find tedious to watch. Technicians without heart, be it in acting or signing or any other art form, cannot tell the complete human story demanded by a musical. The music allows the passion expression of the spirit to soar and take flight when uncluttered by the mind.
What is the CMU philosophy about how best to educate young musical theater artists?
Our musical theater training philosophy includes the fact that the CMU musical theater artist is trained exactly the same as the actor. The foundational core courses of acting, movement, voice, speech and theater studies are taken by all actors and musical theater majors, across the boards. We do not separate the training for the actor and musical theater performer.
Leading parts, be they in musicals or plays, TV or film, require a strong acting base. Therefore all skills are taught across the board, which leads to many musical theater students working in many other genres besides musicals. [Musical theater actors] like Cote DePablo or Matt Bomer work primarily in TV and film, musicals. And many actors such as Josh Gad or Andrew Kober have done Broadway musicals.
READ: Ho
What sets the CMU program apart from other musical theater training programs? And how do you change/update your training to keep relevant?
It has been said that the rigor of requiring the same acting training for the MTs as the actors is equivalent to a double major. For the MTs, the addition of dance classes, private hourly voice lessons for all four years, plus classes in cabaret, acting a song, and MT skills (theory) add up to an intense academic load when considering the MT student also takes all core acting courses.
Perhaps the [number] of students accepted is also unique—we admit only 12 students each year, and they are admitted on the basis of their singing and acting scores, both weighted equally.
It might be unique that the dance portion of the audition was eliminated five years ago, as our strong dance program allows freshmen to be placed in levels based on their dance skills/experience upon arrival.
Also, our MT training is not part of the School of Music, but rather the School of Drama. Being housed in Drama has kept the MTs zeroed in on the fact that everything, be it singing in a musical or playing a lead in a Shakespeare play, must be grounded dramatically.
It might be unusual that our MTs perform more in plays than in musicals, including a strong basis in classical drama. And each student attends the showcases; there is no tryout for this privilege.
Finally, we do offer new musical workshops with the Pittsburgh Civic Light Opera for our Senior MTs. Most recently, CMU hosted Duncan Sheik and Steven Sater ("Spring Awakening") for a reading of their new musical "Nero," with Stephen Schwartz in attendance.
What are the key components that have the most value for your graduates?
Probably the most common thing I hear is, "If I can survive and excel in a rigorous program like CMU, I can also excel and am prepared for anything the professional world can ask of me." The MT program can be incredibly taxing both physically and mentally, but so is the professional world for which we prepare them! Certainly, the techniques of acting, singing, and dance are common across the board. However, our emphasis is on creating and allowing unique individuals to flourish, with instruction that is tailored to their individual types, voices, and needs.
What qualities make up a CMU grad and what do industry professionals expect from your graduates?
CMU is blessed to be an old conservatory—our centennial was in 2014 and the MT program was started in the late 1970s. The legacy of great actors and singers from our program has built up a reputation for our current students to enjoy when walking into a casting office or audition room. Because of the heavy emphasis on acting in addition to singing and dance training, our students are expected to be both flexible and competent with language, dialects, inhabiting a character when acting, and brilliant singers and movers as well.
The showcases in New York and Los Angeles allow our students to be seen by literally hundreds of industry professionals on both coasts. Success for some students happens immediately after [the] showcase, like Megan Hilty and Corey Cott ("Wicked" and "Newsies," respectively), or others who have waited for the recognition, like Christian Borle and Renee Elise Goldsberry, both Tony winners in their 40s.
The views expressed in this article are solely that of the individual(s) providing them,
and do not necessarily reflect the opinions of Backstage or its staff.