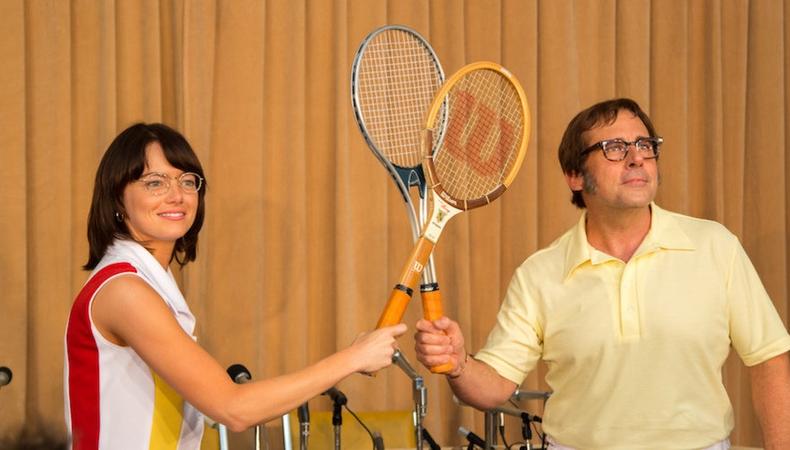 Whether a film screening is more your speed this week or you're energized to meet your next creative partner, break out your calendars. See a few timely flicks, learn a new way you may be able to get funding for a project or make sure you're making the most of your self-tapes. Even though it seems impossible to cram one more thing into your already-packed schedule, these events will help inspire and move you forward towards your goals.
Draw some parallels between film and sports.
Celebrate International Women's Day on March 8 with a screening of "Battle of the Sexes," starring Steve Carell and Emma Stone followed by a panel discussing not only the film but also the role of women in sports. Although it may not seem directly tied to the entertainment industry, the issues that face powerful females in both realms aren't that different. There's much to be gained, especially from Jonathan Dayton and Valerie Faris—the film's directors. (Tickets: $12)
Engage in purpose-driven networking.
Gathering together "artists" in every sense of the word, head to Parlor on March 9 to meet fellow actors, filmmakers, comedians, even musicians. A few talented folks will show their stuff, there will be tons of networking opportunities, and even a short film screening. The best part is that this is set up to be a recurring event—each month will feature a new project that needs funding to bring it to fruition. Is yours next? (Tickets: $8-10)
Spruce up your self-tapes.
Acting coach John Homa boasts recommendations from actors like Brie Larson and Kirsten Dunst. Now, on March 10, he's hosting a six-hour intensive workshop on self-tapes and auditions. If the process of auditioning via a submitted clip is daunting, he'll give you pointers to make it past this crucial step in the process. (Tickets: $175)
Revisit Rydell High.
It goes without saying that not all sequels are created equal, and perhaps none are more divisive than "Grease 2." (Believe it or not, I've met people who defend it with every fiber of their being.) If you've never seen the second coming of the '50s via the '70s classic, catch it in Beverly Hills on March 12 along with a Q&A with a few of the actors and director Patricia Birch. (Free; donation suggested)
Check out Backstage's Los Angeles audition listings!