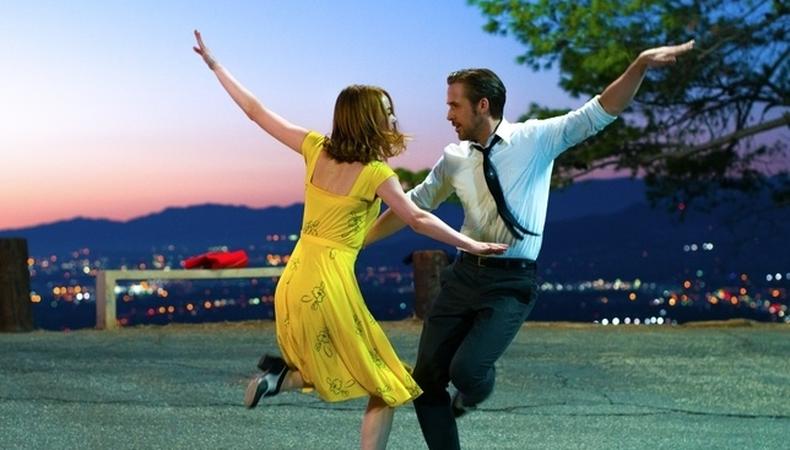 Whether you're sharpening your skills or taking time to relax with a good flick, check out what's going on around Los Angeles this week. Every event on this list is sure to keep you entertained, educated, and always thinking about your next big move.
Get your film fest on.
Spotlighting the best of classic and contemporary Jewish cinema, the Los Angeles Jewish Film Festival, running April 26 - May 3, presents everything from world premieres to fan favorites. With screenings and events blanketing the city from Pasadena to Beverly Hills, the fest's eclectic programming guarantees that something great is playing near you. Opening night is a tribute to Ed Asner, a can't-miss moment for sure. (Tickets range from free to $36)
See a classic in style.
Embrace Old Hollywood glamour as Cinespia presents "The Godfather, Part II" at the Los Angeles Theatre on April 29. Step inside the world of Francis Ford Coppola's masterpiece (before everything went downhill in "Part III", amirite?) with decor inspired by 1950s Las Vegas. Elegant/formal attire is required for a night of what moviegoing was always meant to be. (Tickets: $25)
Give back.
Sure this city may kick your butt every day, but that doesn't mean you can't show it some love. Saturday, April 29 is the last day of the Great Los Angeles River CleanUp, so get out there and do your part by helping with trash and debris removal from the Lower River. (Free)
Be queen for a day.
Sashay away, drag fans. We can all agree that contestants on "RuPaul's Drag Race" are not only incredible character studies, but also serve up some major makeup inspo. You're sure to find much to love at RuPaul's DragCon, April 29 and 30 at the Los Angeles Convention Center, including styling workshops that may help you transform for your next role. Be sure to check out panels and events with infamous drag queens and celebs alike. (Tickets: $30 and up)
Support your fellow artists.
Feeling low on culture? Dance Camera West's annual Dance Media Film Festival is the perfect way to stock up all at once. With events all over the UCLA campus and free outdoor activities like the To the Sea dance concerts on the Santa Monica Pier April 29-30, the festival offers a serious helping of mixed-media performing arts, with everything from film screenings to artwork showcases. (Tickets range from free to $12)
Watch a movie on a roof.
If you've been in L.A. for more than three minutes, you've probably heard of Rooftop Cinema Club. This screening series atop the Montalban in the heart of Hollywood features classic, kitsch, and blockbusters. This spring's flicks include "Ghostbusters," "Dr. Strangelove Or: How I Learned to Stop Worrying and Love the Atomic Bomb," and of course, "La La Land." Seats go quickly for this hot series, which kicked off April 5, so check the schedule on the reg. (Tickets start at $19)
Ready for your next audition? Check out our Los Angeles audition listings!