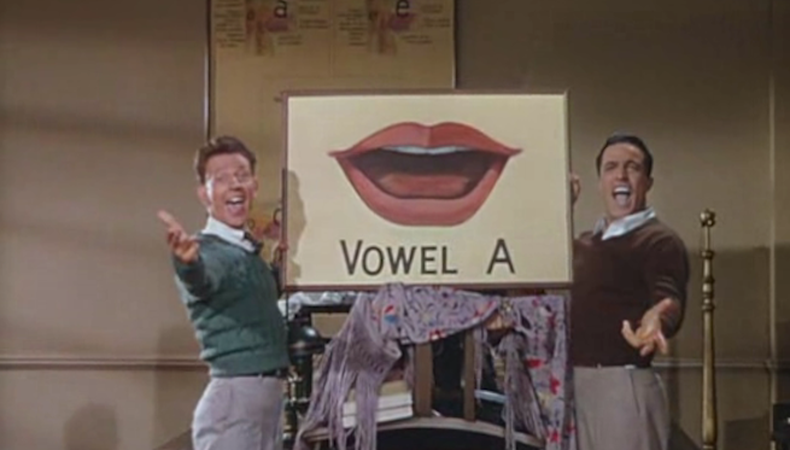 Comedians of L.A.! Don't sleep on this month's offerings. Get out and perform, take in, or audition.
PERFORMANCES
In honor of the 200th anniversary of "Frankenstein," sketch duo Pure & Weary will premier The Monster Show on Feb. 1 at the Comedy Central Stage in Hollywood. The duo will "sketch their way through historical monsters, internal monsters, and nightmare monsters of today to create their own damsel-less ghost story." The show is free and begins at 8 p.m. (Free)
If you're a Dungeons & Dragons fan, check out Dungeon at Nerdmelt on Feb. 3. Players face off against Dungeon Master John-Michael Bond in adventures that are sure to make you laugh. Between games, catch some great stand-up. The show starts at 7 p.m. (Tickets: $8)
Fans of hit comedy podcast, "My Dad Wrote a Porno," should check out a live show at the Orpheum Theatre on Feb 22. at 8 p.m. If you've never listened, there's plenty of time to binge all of the episodes before the show. (Tickets: $37)
Catsby is one of the resident shows at The Clubhouse on L.A.'s eastside but on Feb. 11, they'll take over the main stage for a show that not only features improv teams from around town but also music and dance, clowning, sketch-improv hybrid sets, and a signature series where comedy veterans guide newcomers through their very first show. The show consists of three set blocks: 7:30 p.m., 8:30 p.m., 9:30 p.m. (Free)
The Improvised Shakespeare Company is one of the most critically acclaimed improv troupes in the country. Based on an audience suggestion, the group creates a Shakespearean play. They'll be at Largo on Feb. 12 and 13 at 8 p.m. (Tickets: $30)
EVENTS
If you're up for a mini road trip, the San Diego Improv Festival is happening Feb. 15-18. Improv teams from all over Southern California will be performing at the Finest City Improv (you can buy individual show tickets or a weekend pass). The fest will also be hosting a number of workshops teaching various improv techniques and specialties. Buy tickets and find more information on their website.
NewFilmmakers Los Angeles (NFMLA) hosts a monthly film festival and this month's event will be held on Feb. 24 at 5 p.m. in downtown L.A. The screening includes short films that highlight 12 of the best emerging independent filmmakers from around the world as well as a feature-length film. Attendees will also have the chance to mingle with the filmmakers. Tickets are $5 for a single film program or $15 for all films.
CASTING CALLS
The Candlelight Pavilion is casting leads for their rendition of "Singin' in the Rain." There will be an open casting call on Feb. 5 and 6 at the theater. Rehearsals would begin March 19 and the show will run from April-June.
A comedy musical debuting on Feb. 22 at Second City in Hollywood is casting three of its lead roles, which require actors who are comfortable dressing in drag and have strong singing skills.
Applause Network TV is looking for 15 original comedy skits to appear on the free section of their website. The company will pay to executive produce skits as low budget productions. You can find out more information on Backstage.

The New York Film Academy is casting leads for a heist-comedy short student film about a group of thieves hitting a house until they find out that it's a parole officer's house. A reel is required to submit for each of the roles.
A small production company is casting actors for an indie/comedy feature shooting in L.A. in March. One of the roles requires someone who is very tall and has experience with physical comedy. Check out more info here.
CLASSES
The Nerdist School is offering Acting Level 1 for actors who want to develop their comedy acting chops. Instructor Randy Thompson has been a working actor for over 10 years and will teach students how to expand their emotional range and execute scenes with reality and drive. The class meets on Monday nights and it's $175 to sign up.
If your goal is to be on a UCB improv team, check out their Improv 101 class. You'll be introduced to the basics of how to perform long-form improv and will culminate in a show on the UCB Sunset stage. The class runs for eight weeks and no prior experience is needed to sign up. There are a lot of classes being offered in February, so sign up here.
For those stand-up comedians looking to hone their craft, check out Westside Comedy's Advance Stand Up: Punchlines & Paychecks. In this class you'll be writing new jokes, refining old ones and helping each other with material and working on delivery. You must have already taken some kind of stand-up class or have experience. The instructor requires a five-minute working set to join.
Check out Backstage's comedy audition listings!