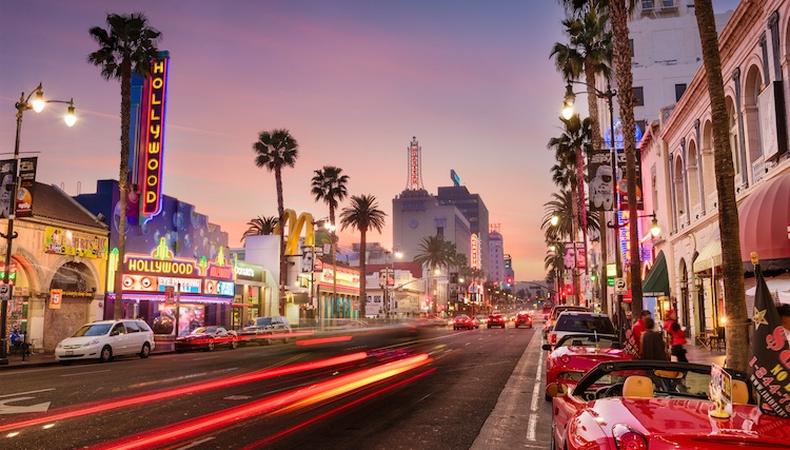 PERFORMANCES
The Ace Hotel will be holding its free monthly standup showcase on July 5 at 8 p.m. This month's comedians include Rory Scovel, Chris Estrada, and more.
Haven't checked out UCB's Harold Night yet? Well, what are you waiting for? Go check out some of the teams on Monday July 9 at either 8 p.m. or 9:30 p.m. Tickets are $5. And if you can't make it that night, there will be another set of teams on July 16 at the same times.
Jessimae Peluso, best known for being a cast member on the first two seasons of MTV's "Girl Code," is hosting "Seven Deadly Sins" at the Hollywood Improv on July 10 at 9:30 p.m. This show will feature seven comics tackle the seven deadly sins using improv and standup. Tickets are $10.
Check out this murder mystery character sketch show, Shaky Alibi, at the Pack Theater on July 21. This show features a detective trying to figure out who killed a local shopkeeper by interrogating a cast of suspects, each giving a questionable alibi in the form of a crazy character sketch. The show is pay-what-you-can and begins at 8 p.m.
If storytelling is more your thing, check out RISK!, a live storytelling show at the Bootleg Theater on July 28. You'll get to see a variety of guests tell true stories they never thought they'd share in public. Tickets are $10 and the 90-minute show starts at 7:30 p.m.
CASTING CALLS
"Sylvia" is a web series pilot about a bankrupt divorcee who starts a dating coach business with housemates, a young transgender Asian and a Latina chiropractor. It's currently casting for all three lead roles and is holding auditions by appointment on July 1. Check out the Backstage call for more details.
A mock "Cheaters"-style web series is looking for transgender or gay actors to play either the cheater or the victim in a non-scripted improv role. The series will air on YouTube or Amazon and pays $50 for 30 minutes. The performer will be paid on the spot.
A comedy short film based on "Meet the Parents" is casting a variety of roles. In this short, a teenager is excited for her parents to meet her new boyfriend, but things take a crazy turn. There will be a table read on July 6 and will shoot July 8.
DePaul University's Summer Directing Intensive is casting young-adult actors for its short comedy, "#CommunicationSkills," which is about a preppy girl and the cognitive dissonance between her carefully curated online persona and her real life social skills. There will be a rehearsal on July 19 and the project will shoot between July 31–Aug. 6.
If you love Halloween, Universal Studios Hollywood is looking for energetic performers, as well as experienced stilt walkers, to portray various types of monsters at its Halloween Horror Nights, which runs from September–November.
CLASSES
Want to try out improv but aren't sure if it's right for you? Connect Studios LA is holding a six-week beginners improv class that is cheaper than most classes in the L.A. area. You'll learn how to think on your feet, commit to the moment, and connect with your scene partner. The class begins on July 11 and costs $150.
If you love doing characters, check out the Character 101 class at UCB. You'll learn how to write and perform different characters each week and at the end of class, you'll have a show where you perform one 3–5 minute character monologue. This class starts July 15 and requires the completion of Improv 201 or Sketch 101.
Not sure what type of long-form improv you like best? Check out this Revolution Theater class where improviser and founder Paul Vaillancourt will lead students through a sample of his favorite forms. The class will culminate with a multi-week run of shows. The eight-week class begins July 16 and costs $300.
Check out Backstage's Los Angeles audition listings!