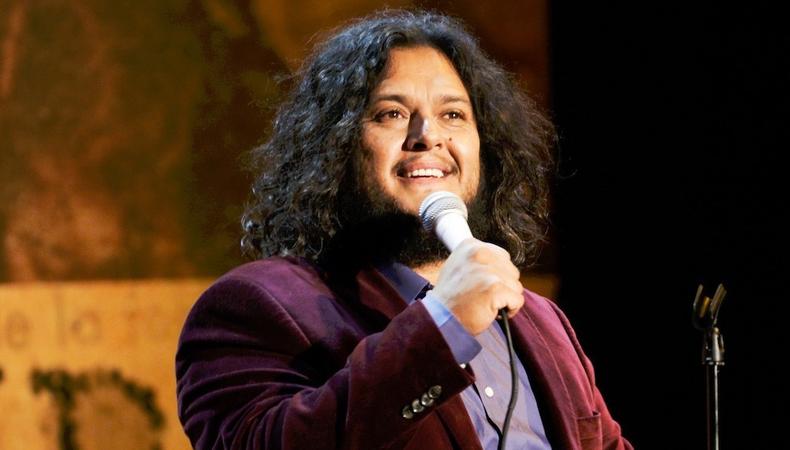 Comedians of L.A.! Don't sleep on this month's offerings. Get out and perform, take in, or audition.
PERFORMANCES
For the first time ever, Second City Hollywood alumni, faculty, and graduates collaborated to write an original sketch comedy revue, Uncomfortably Numb. This show will put a comedic spin on current events, and you can see it every Saturday in March at 7 p.m. (Tickets: $12)
If you're someone who has seen most of L.A.'s weekly standup shows, here's something new to check out. "Yes! Yes! Yes!" is a free show that kicks off March 8 at 8 p.m. and features a great lineup of comedians, including Rory Scovel, Cameron Esposito, Joel Kim Booster and Jackie Kashian. It's held at Fais Do Do (near Culver City) and will feature an after party. (Free)
If you live on the Westside, check out The Grind at Mi's Westside Comedy Theatre where the owners of the theatre (all veteran improvisers) will be doing an improv show based on a single audience suggestion. Shows will be held on both March 8th and March 15 at 10 p.m. (Tickets: $5)
Hound Tall with Moshe Kasher is a live podcast that centers around a discussion on a single topic (previous shows have focused on comic books, protests, asteroids, etc). During this hour-long chat with an expert and a panel of comedians, you'll learn all there is to know about things. And also laugh at them. The show takes place at UCB Franklin on March 14 at 8 p.m. (Tickets: $7)
Standup comedian and "Last Comic Standing" winner Felipe Esparza is known for his recurring roles on "Superstore" and "The Eric Andre Show." His stand-up special, "Translate This," premiered on HBO last year. He'll be at The Novo Theater in DTLA on March 23 and 24. (Tickets: $25-$32.50)
EVENTS
The Nerdist School is opening its doors to the public by holding an all-day event on March 24 to showcase who they are and what they do. You'll be able to jump on stage with current students and teachers and ask questions about the various classes and opportunities. An improv/acting section will be held first followed by standup/sketch. There's a $5 donation per student with all proceeds going to the L.A. Downtown Women's Center.
CASTING CALLS
"Pathways" is a coming of age dramedy that centers around a group of childhood friends who are now seniors in high school. The film is casting its lead as well as a number of supporting roles. It's set to shoot March 3, so be sure to submit soon.
"Modern Romance," a romantic comedy about the perils of dating in our technical age, is casting for a variety of roles. The show will debut at the Hollywood Fringe Festival with rehearsals beginning in March.
The Candlelight Pavilion theatre company in Claremont is putting on "Legally Blond" as part of its 2018 season and is holding an open casting call on March 19 and 20. For more info, check out the casting notice on Backstage.
A short film dramedy titled "Lemon" is currently casting its female lead and male supporting role. The film centers on a teenage girl who convinces her older boyfriend to try living out of a van after she runs away from home.
The New York Film Academy is seeking submissions for its upcoming dark comedy, "Little Black Sheep." The short film is about a little girl trying to cheer up her grieving father after the death of her mother. The film's producers plan to submit it to festivals upon completion. It will shoot in L.A., April 5-11.
CLASSES
Bummed to hear about the closing of iO West? We are too. But don't worry! There are still plenty of great classes in this town. This month, The Miles Stroth Workshop is offering Improv Level 1: Playing the Scene with multiple timeslots. Over the course of eight sessions, you'll learn the rules of each scene type and how to quickly figure out which type of scene you're in. Veteran improviser Brian James O'Connell is teaching the class. Seats are filling up fast, so be sure to sign up soon.
We know that acting classes can be expensive, so if you're new to LA or low on funds, check out this pay what you can acting class put on by the Actors Comedy Studio. This beginner's class will introduce you to cold reading and becoming more comfortable with acting. Classes will be held on Mondays from 12–3 p.m. and begin March 26.
For those comedians looking to hone their standup skills, Flappers Comedy Club is offering a beginners-level course that will teach you the basic elements of joke structure, how to become more confident on stage, and how to mine your personal life for comedy material. The six-week class will end with a showcase. The class begins March 27 and costs $395.
Check out Backstage's Los Angeles audition listings!