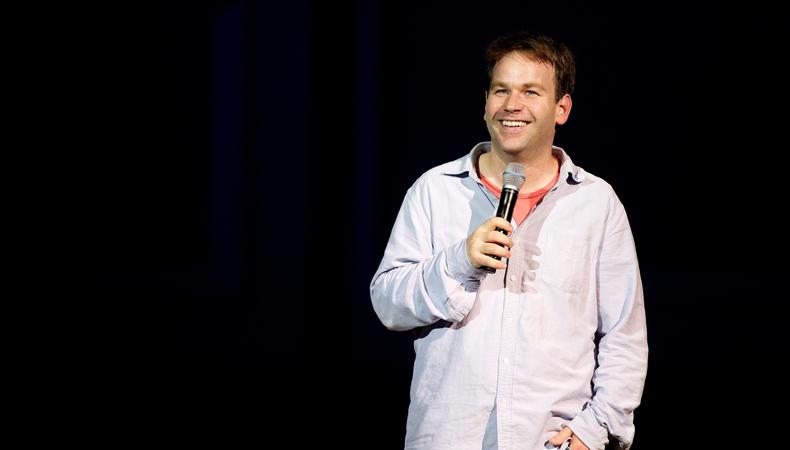 PERFORMANCES
The Groundlings Theatre troupe debuts its new main stage show on Oct. 6. Groundlings of the Corn will feature a mix of original sketch and improv, running for one hour and fifty minutes with intermission. (Tickets: $20)
Kevin Nealon, best known from Showtime's "Weeds" and his time on "SNL," hosts New Material with Kevin Nealon on Oct. 10 at the Hollywood Improv. In this hybrid show, comedians test out new material and then participate in a Q&A with Nealon himself. (Tickets: $17)
Mike Birbiglia has had specials on both Comedy Central and Netflix in addition to writing, directing, and starring in the smart comedy, "Don't Think Twice." But the second half of 2017 has seen him touring his new show, "The New One", and it's coming to the Wilshire Ebell Theatre on Oct. 25 and 26. (Tickets start at $38)
Looking for some Halloween fun? Check out Lucha VaVOOM's special Halloween show at the Mayan Theatre on Oct. 25 and 26. This action-packed show features everything from Mexican Masked wrestlers to burlesque acts from around the world, not to mention colorful commentary from comedians. (Tickets: $40)
EVENTS
Comedian Marc Maron is set to be a performer at the All Star Stand Up Comedy Podsmash at the annual L.A. Podcast Festival on Oct. 6-8. The fest features live performances of podcasts, panels and a DIY podcast lab.
Want to discover some new favorite comedians? Go check out the Los Angeles Diversity in Comedy Festival, which running from Oct. 20-Oct. 22. The festival's mission is to "celebrate the unique points of view that come from diverse talent in Los Angeles and beyond." The lineup is still being finalized but will feature performances on three different stages along with workshops and guest panels.
AUDITIONS
Warner Bros. is looking for actors to be part of their studio tours when the back-lot turns scary for Halloween. Check out the audition right here on Backstage.
Have you seen shows at iO West and wished you could be a part of them? Now is your chance. iO is currently casting for a one-night-only cabaret and variety Halloween-themed show to be held on Oct. 14.
CLASSES
Casting Director Dorian Frankel, who has cast "Veep," "Baskets," and "Parks and Recreation," will be co-teaching a one-day comedy cast intensive on Oct. 22 at the Actors Comedy Studio for $195. Book your spot here.
If performing stand-up was one of your 2017 resolutions, it's not too late to check it off the list. Pretty Funny Women is hosting a beginner stand-up comedy class for women. In this class, you'll learn joke writing and how to put together a five-minute set. Upon completion, there will be a graduation showcase at a comedy club. Cost is $450 and classes take place in Sherman Oaks.
Improv or sketch more your thing? Check out a class at The Groundlings. The theatre still has October class openings for beginners' improv and intro to sketch writing.
Check out Backstage's Los Angeles audition listings!