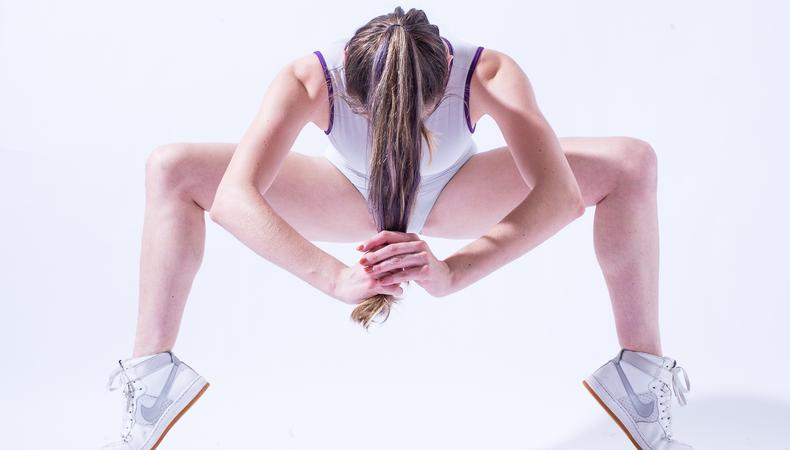 Happy February, dancers! We hope your 2018 is off to a stellar start as you go after those recently established resolutions. This month, we're focusing on technique classes that allow you to have the strength, stability, and flexibility for any of the commercial and jazzy work you may find yourself doing.
PERFORMANCES
Live Arts Los Angeles presents choreographer Miguel Gutierrez's "K-D-A-VER' on Feb. 3. This one-time solo performance is filled with brazen honesty, vulnerability, and wit. (Tickets: $20)
The Roy and Edna Disney/Calarts Theater presents Okwui Okpokwasili's "Poor People's TV Room," Feb. 8–11. This piece mixes ritualistic and hallucinogenic movement to explore the collective amnesia around the Nigerian woman's resistance movements of the past century. This powerful performance is not one to miss. (Tickets start at $15)
The Odyssey Theater presents "Naked," a dance theater exploration of the nude body embedded in an art happening, choreographed by Corina Kinnear. An installation, photo series, and live music will also be a part of this spectacular evening. (Tickets start at $15)
AUDITIONS
LA Unbound is seeking dancers trained in contemporary, ballet, jazz, tap, and hip-hop styles this Feb. 10. Must be at least eighteen years of age. Please arrive early and note that there is a $40 registration fee.
Chard Gonzalez Dance Theater will be holding an audition Feb. 16 for dancers who will perform "EYE CANDY," an evening-length dance theater performance about cultural perceptions of beauty.
Is tap your passion? TAP-a-holic is seeking excellent tap dancers for an upcoming YouTube video project. Must be energetic! Submit your materials ASAP to be considered to audition in the coming weeks.
EVENTS
Interested in learning about grant writing? Anna Luisa Petrisko will share her knowledge on how to find financial support for your next project this Feb. 3.
CLASSES + WORKSHOPS
Looking to hone your jazz technique? Join Simone Burch at Debbie Reynolds Dance Studio on Wednesday evenings!
If you want to increase your endurance for long performances or rehearsal days, hop into Millennium Dance Complex for Drenched Cardio with Michael Blanks.
Movement Lifestyle will be hosting an open level stretch and strengthening class on Wednesday afternoons; a perfect way to add a little cross training to your schedule.
DANCE-RELATED JOBS
Pony Box Dance Theater is seeking an organized Administrative Assistant as well as reliable hip hop instructors. If interested, please email your CV to [email protected].
Check out Backstage's dance audition listings!