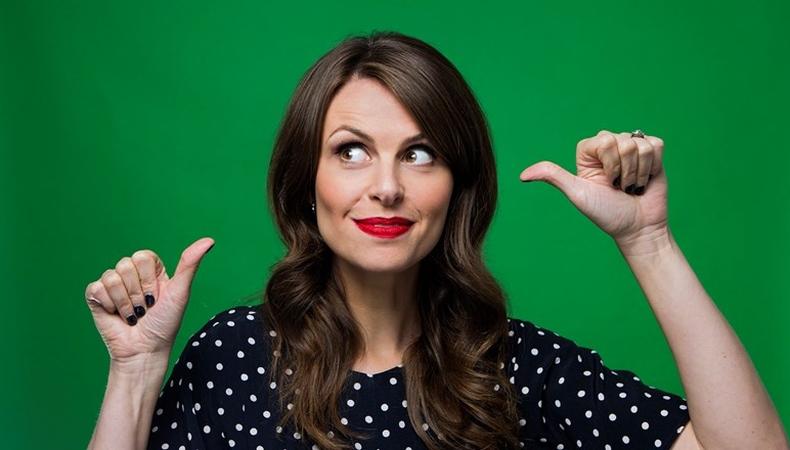 Roses are red, violets are blue, If you think you're funny...ok, forget poetry. Comedy is where it's at with our month-long guide to getting on stage and making people laugh.
OPEN MIC NIGHTS
Monday nights are for open mic at Streetbeat Comedy held at The Old Crown, 33 Oxford Street. Call Alistair (07939 012231) for details.
Every second Thursday of the month, spots are available for 5-10 minute sets at The Flying Dutchman Dutchie night in Camberwell. Call 07521 066512 for details.
At The Constitution pub in Camden, every Thursday is Funny Feckers. Organisers promise a 'friendly, supportive atmosphere'. For bookings email, bookings@funnyfeckers.co.uk.
GIGS + EVENTS
Running from Feb. 7-25 is the Leicester Comedy Festival, one of the UK's biggest and best festivals. With 830 shows in 69 venues across the city, it'll feature top acts like Harry Hill, Sara Pascoe, Katherine Ryan, and Dr. John Cooper Clarke. (Ticket prices vary)
Love them or hate them, the pun is a mainstay of many comic acts. The UK Pun Championships hold their finals on Feb. 12 as part of the Leicester Comedy Festival. Potentially a really pun night out. Sorry. (Tickets: £11)
According to sexists, female comedians only joke about periods and during this fundraiser, they're totally right. Sara Pascoe headlines 'Bloody Funny', a charity gig on Feb. 6 raising money to buy menstrual products for asylum seekers, refugees, and those who can't afford them. (Tickets: £10)
OPPORTUNITIES
Fancy writing for satirical news website Newsthump? Creators of published material get a share of the advertising revenue generated by the page, so get joking.
Think you're 'diamond in the rough' funny but need some polish? Five weeks of learning comedy writing at the Bill Murray Club in Islington with some of the UK's top comedy writers helping you out could be for you. (£190)
Get advice and guidance from Perrier Award-winning comedian Scott Capurro at a day-long workshop on Feb. 25. He promises to pull apart every joke, so if that appeals, get booking. (£65-85)
PERFORMANCES
Touring throughout February is top observational comic Alun Cochrane. Expect funny tales of eating, sleeping, walking, wearing clothes, and other slightly more exciting stuff. (Tickets start at £13)
Also on the road is George Egg: DIY Chef. His peculiar mix of stand up and live cooking using implements such as power tools, a paper shredder, and a wallpaper brush have to be seen to be believed.
Essex's own Ellie Taylor is out and about with her stand up set this February. The former-model-turned-comedian will be talking marriage, motherhood, and sex in her own witty style. (Tickets: £12)
The 'Richard Herring Podcast' provides comedy gold throughout February at the Leicester Square Theatre. Comedian and host Herring will be chatting with doctor-turned-bestselling-author Adam McKay, star of 'The Office' Mackenzie Crook, and Welsh comic Elis James. Book now. (Tickets: £15.50)
Check out Backstage's comedy audition listings!