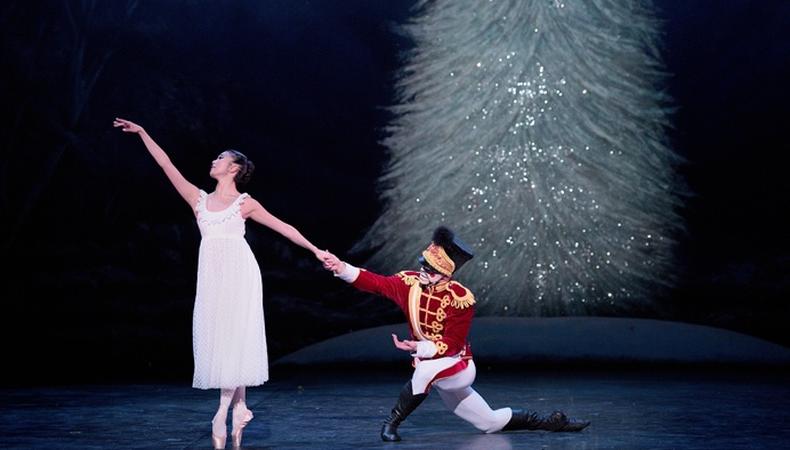 Get in the festive spirit and get on your feet! There's plenty to see and do in London this December, and we're not just talking about seeing the lights in Piccadilly Circus. Here's how to take advantage of all London has to offer by way of dance this December:
PERFORMANCES
See a classic this December! From Dec. 14–16, the Royal Opera House will put on 'Rigoletto', (Tickets start at £28)
It wouldn't be Christmas without 'The Nutcracker', and from Dec. 13–Jan. 6, the classic is being performed at The London Coliseum. There are both matinee and evening performances. (Tickets start at £16.75)
The Christmas Festival is back at the Royal Albert Hall and you're not going to want to miss it. Listen to the Fanfare Trumpeters, sing along with the Christmas Carol Singalong, hear the moving familiar tune of Handel's "Messiah," and witness the exciting dance moves of the Jingle Bell Christmas. (Tickets start at £21.61)
AUDITIONS
The Rambert, a leading British contemporary dance company, is looking for male and female performers aged 18 to 29 who are "highly skilled, thinking dancers" to take part in their Rambert2 wing of the company. Audition for their 40-date tour in Fall 2018.
Auditions are open for 'The Dancing Club', a musical where "an empty ballroom is brought to life as tales of dancing and music across generations wake up the dance teachers." Rehearsals begin in February 2018 in Kidderminster. Performances run 15 dates in March, in the Midlands. Apple here!
Choreographer Anna Watkins is looking for male and female dancers for a new project funded by the Arts Council England. Applicants should have both technical and physical backgrounds and be trained in contemporary and ballet. Auditions are being held on Dec. 15 at Swindon Dance.
The Nancy Jose Smith Casting is looking for male and female performers of all ethnicities to audition for a musical. Performances will run at the Iris Theater in Covent Garden in May. Submit headshots and resumes to be considered. Apply here!
CHOREOGRAPHIC OPPORTUNITIES
Applications are open for the Dance OMI Summer Residency, which takes places from July 16–Aug. 6, 2018 in Ghent, New York. Applicants should be both dancers and choreographers who work with any style of dance. The deadline for applications is Jan. 2, 2018!
EVENTS
It may be Christmas Eve but that doesn't mean you can't bust a move! Grab a partner and attend the Five Go Jiving—a combination of swing jive dancing—at the Royal Festival Hall on the Southbank. All are welcome regardless of skill level.
CLASSES
Get your tango on at the Negracha Tango Club in Covent Garden, where classes and private lessons are available every weeknight.
Want a choreography-based fitness class? Jazz Aerobics at The Armoury in Hampstead is the class for you! It features a mixture of high- and low-impact moves that range from jazz to samba to hip-hop.
Do you dream of flying through the air like Pink? Try out the Aerial tester class at Aerial Active in Hammersmith, offered on Thursdays and Saturdays. You'll be spinning through the air in no time!
Check out Backstage's London audition listings!