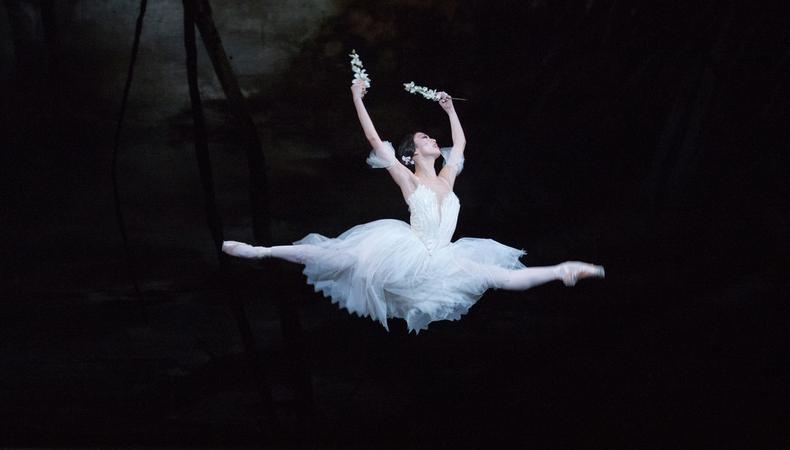 New Year, new you! Embrace this time of rejuvenation and resolutions by making this your year of dance. Here's how to take advantage of all that London has to offer this January.
PERFORMANCES
The English National Ballet is putting on a special double bill of "Song of the Earth" and "La Sylphide" for a limited run at the London Coliseum from Jan. 9 to 13. (Tickets start at £10)
One of the greatest of the Romantic ballets, "Giselle", is running at the Royal Opera House from Jan. 19 through March 9. Tickets are currently sold out but you may be able to find one on a resale site or at the box office day-of.
Cirque du Soleil is heading into town with its new production of "OVO". For a limited eight-week engagement at the Royal Albert Hall, watch these insect-themed feats of strength, flexibility, and acrobatics. (Tickets start at £62.50)
AUDITIONS
Dance on the big screen by auditioning for the new " 'Francis Ha'-style dance film", "Expositions". Rehearsals begin in February and the film is currently casting the female lead, aged 18 to 28, all ethnicities welcome. The story follows Pina, a dancer at a local school, "living and finding her way through city life". Apply now on Backstage!
Ready to follow in the Spice Girls' platform sneakers? A new U.K. girl band is looking for five female singers who can also bust a move. All ethnicities aged 14 to 24 welcome! Apply now on Backstage.
Set sail with Costa Cruise Lines in 2018! The company is auditioning male and female dancers over the age of 18 with "excellent technique in ballet and strong jazz/contemporary." Male applicants must be 5'9" and female applicants must be 5'5". To apply, visit Backstage.
The South London Inclusive Dance Experience (SLiDE) is looking for an instructor to help lead seated classes for elders. Pay is £35 per hour and applications can be submitted until Jan. 15. The company is looking for candidates with experience instructing the elderly and you will need a DBS dated within the last two years and a character reference.
A Forest Hill performing arts school is searching for a part-time principle ballet teacher. The position starts in February and deals with pupils aged four and above. Applicants must be registered teachers or working toward a registered teacher status and must be able to help students at different skill levels. After preparing students for ballet exams, the teacher will choreograph dance routines for the school's annual show.
CHOREOGRAPHIC OPPORTUNITIES
The Young Artists' Feedback Forum is looking for young choreographers aged 14 to 25 to showcase their works in progress to a live audience at the Siobhan Davies Dance's YAAG. The maximum length of a piece is 10 minutes and the deadline for applications is Feb. 1.
EVENTS
Girl power! Follow Me: A Celebration of Women & Jazz Dance is highlighting the works of Cat Foley, Nancy Hitzig, and Sharon Davis. The event is one night only, on Jan. 27.
CLASSES
Get the moves of Bollywood with a Dance n' Beats class. The studio offers classes that are a fusion of Indian and Western contemporary dance in locations all over London.
Go back in time with classes in baroque dance at The Place in Camden. Featuring classes for ages 18 to 80, the studio specializes in "noble style" dance of the court of Louis XIV.
The Camberwell Irish Dance studio is offering a new class in Irish dance geared toward adults. It focuses on fitness and is suitable for all skill levels. They will take place Thursday evening at the William Booth Training College.
Check out Backstage's dance audition listings!