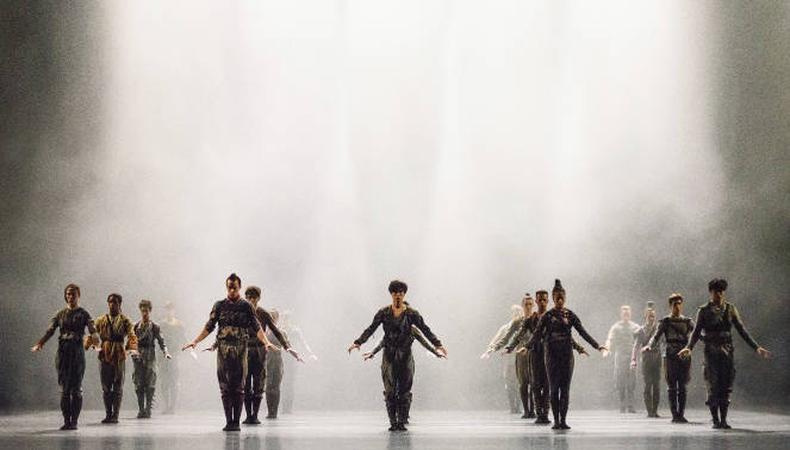 Don't let the chilly weather keep you on the couch! There's plenty to see and do in the dance world this winter. Here's how to take advantage of all that London has to offer this November:
PERFORMANCES
The Royal Ballet's production of The Illustrated "Farewell"/The Wind/Untouchable runs from Nov. 6-17 at the Royal Opera House. Tickets range in price from £3- £39.
Combining hip-hop and ballet, dancer and choreographer Kyle Abraham is putting on "Abraham. In.Motion" for two nights from Nov. 17-18 at the Sadler's Wells Theater in London. Tickets start at £24.
Get ready for a "percussion-fuelled carnival of dance" with Itzik Galili's party piece for Rambert. The show features 28 dancers, four samba drummers, and a light show. It runs from Nov. 21-25 at the Sadler's Wells Theater. Tickets start at £14.50.
AUDITIONS
Calling all wannabe princesses! The Princess Party Squad is looking for females aged 18-31 to play Bella, Elsa, and Moana for kids parties across the UK. This paid position is great for someone with a musical theatre, drama, and performance background who likes working with kids. All applicants must have a valid driver's license.
The comedy horror musical "Happy Little Bunnies" is casting for the paid roles of Brenda (female aged 25-55), Suzy (female aged 30 and older), and Carol (female aged 50 and older). They are seeking submissions from Staffordshire and London, England. Apply on Backstage!
The West Coast Ballet Theatre is seeking male and female dancers between the ages of 18-35. The paid positions will begin rehearsals in Bristol in January 2018. You can apply on Backstage right now.
Northern Dance in Newcastle Upon Tyne is looking for male and female supporting dancers over the age of 18 for paid positions. Contracts begin in January 2018. Apply now.
Legoland in Windsor is casting for female performers over the age of 18 for paid positions. Rehearsals begin on Jan. 15 and contracts run from February to November 2018. Apply here.
The Icarus dance group is seeking dancers interested in dance-for-social-change projects. Applicants must have a high level of contemporary technique and improvisation skills. The contemporary show will be performed in spring 2018 with weekly rehearsals on Tuesday evenings near the Tottenham Court Road Station.
CHOREOGRAPHIC OPPORTUNITIES
The Follow Through Collective and TupaTupa Party are looking for "exciting and creative new dance works from choreographers in London." The festival will take place on Nov. 24 at The Brewhouse in London. See more details here.
EVENTS
Early risers can have fun too! Morning Glory at the Village Underground in Shoreditch is "a ridiculously good idea for those who like to rock the dancefloor but also like an early night." It starts at 6:30 a.m. and features DJs, massages, smoothies, and lots of space to bust a move.
CLASSES
Get your dance and cardio in at the same time in this 45-minute class at Frame with locations all over London. £12 per class.
Work on your pop and lock with the Street/Commercial classes at Pineapple Studios. There are multiple hour-long classes each week.
Those looking to work on their ballroom skills should visit A.C.W. Dance Studio for all ages. The studio offers a mixture of ballroom, standard and modern sequence dancing.
Check out Backstage's London audition listings!