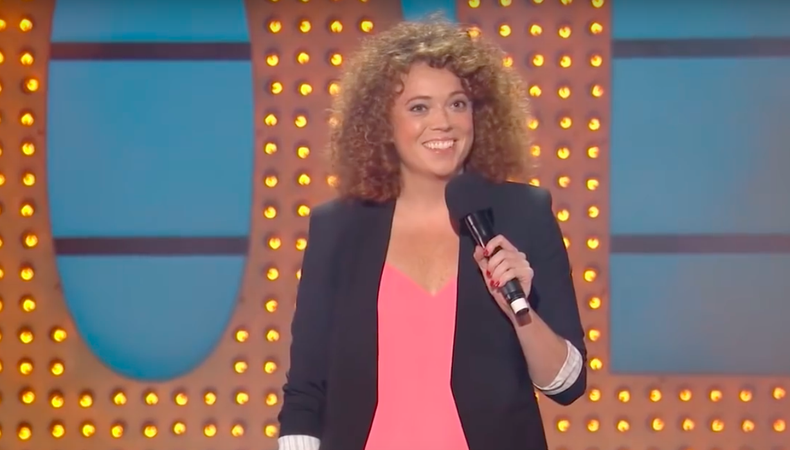 Summer may be moving fast, but there's always time to stop and check out all the comedy happening in New York. With so many options, though, it's hard to decide which show to go to and which casting call to apply for. Here are Backstage's picks for performances, events, and more for comedians to do this month.
Performances
Dave Chapelle may be taking up residency at Radio City Music Hall, but his cast of rotating guests means that no two shows will ever be the same. When Childish Gambino hits the stage alongside the comedian, one can only assume there will be a lot of music along with the ever-flowing jokes. Plus, Gambino recently announced that his next album will be his last, so who knows when the next time you'll get to see Donald Glover as Childish Gambino will be.
Michelle Wolf may be best known as an on-air correspondent on Comedy Central's The Daily Show with Trevor Noah, but she's also a fast-rising comedy star. With her start as a writer and performer on Late Night with Seth Meyers, Wolf has also recently appeared on "Horace and Pete" and @Midnight, and will be performing stand-up on Aug. 12 at the Skirball Center for the Performing Arts.
Tracy Morgan has acted in everything from the NBC show "30 Rock" to the upcoming Richard Pryor biopic, and now's your chance to see him perform original stand up. A comedy bigshot, Morgan has been performing stand up for over a decade, so you know that any bit this "Saturday Night Live" comedian chooses to do will have you laughing all night. Morgan performs Aug. 17-20 at Caroline's on Braodway.
Trevor Noah is seen nightly on "The Daily Show With Trevor Noah," but now's your chance to see him do original stand up. It's a rare opportunity to get to see the TV host do a set of his own, so there's no telling when the next time it'll happen. Listen to him spew jokes about politics, South Africa, and the city of New York. Noah will be at The Paramount on Aug. 19.
If you're a pop culture junkie who loves hearing people talk about current celeb ongoings, Las Culturistas is probably already your favorite podcast. Now's your chance to see Matt Rogers and Bowen Yang host a group of 50 comedians who have an issue with something and want to talk about it at Las Culturistas LIVE: I Don't Think So, Honey! Check it out if you love pop culture or if you just want to see a bunch of comedians rant about matters of the universe that may or may not have anything to do with them.
Events
The Brooklyn Comedy Festival brings together the best of the best and the rising stars of New York to create an event that gives every level of comedian a chance to shine. Performances include every realm of comedy, including sketch, improv, stand up, and web series. The festival runs from Aug. 21 to 27 and also includes panel discussions and after parties throughout the borough of Brooklyn.
If you've ever wondered how a comedy night would go if an open mic and a roast happened at the same time, then you're in luck! The Interrobang is hosting Comedy 101, a night of open comedy slots that play to a panel of judges that decide whether or not the mic-grabber is funny. If they're not, they're roasted and sent off stage. If this premise sounds interesting, you can check out the event on Aug. 16.
Casting
If you're interested in joining a close-knit comedy team that is built around informal meetings, great energy, and chemistry, consider trying out for the Dumb Blonde Improv Troupe. The group is open to seasoned comedians and newbies alike.
If you're a comedian who is interested in joining a high-exposure sketch team, this is the casting call for you. Beverly Bonner's Comedy Repertory Company is seeking improvisers, stand-ups, and writers to both perform and continue to improve their comedy. If you can handle three shows a month in Midtown, check out this listing on Backstage.
Ever wanted to get your comedy seen by a major network? Here's your chance to follow in the footsteps of comedians like Ron Funches, Hannibal Buress, or Deon Cole by auditioning for the "Standup NBC" open casting call. This nationwide search for comics culminates in the opportunity to perform in front of key players at NBCUniversal.