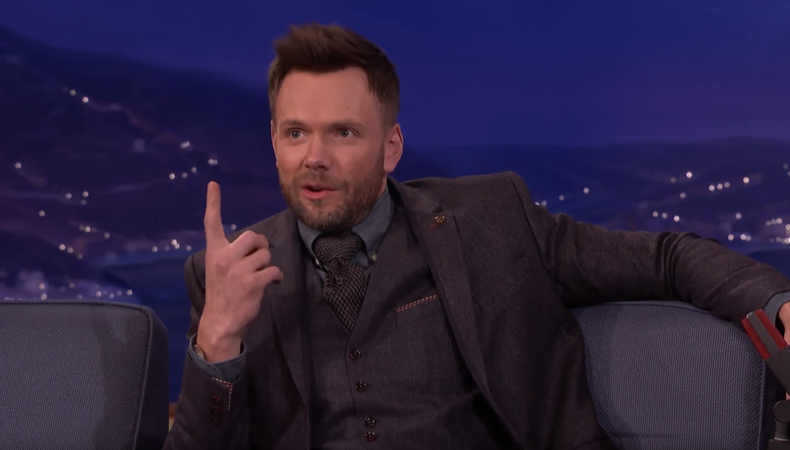 August may be the last month for summer, but it doesn't mean there's any shortage of comedy around New York City. With so much to see and audition for, it's sometimes hard to know what's can't-miss. To help you out, here's Backstage's list of the best comedy performances and casting calls in NYC this month.
Performances
Best known for hosting E!'s "The Soup" and his role on NBC's "Community," Joel McHale currently hosts "The Joel McHale Show With Joel McHale" on Netflix. Taking his comedy on the road, McHale promises jokes about politics, Hollywood, and pop culture. He can be seen at Caroline's on Broadway from Aug. 24–Aug. 25 (Tickets: $57.25)
Sometimes a headliner is a must-see, but the ticket price makes them a might-miss. UCB Theatre is here to remedy that issue with Big Long Sets, a night of headliner comedy without the headliner prices. Hosted by Emmy Blotnick, the show features an unlisted roster of some big-name comedians at UCB Theatre East Village on Aug. 21. (Tickets: $9)
Gilbert Gottfried is known for his incredible roster of acting roles but now's your chance to see the comedian with the singular voice in person. His comedy may be controversial, touching on topics like sex, pop culture, and other celebrities, but he's certain to fill the theater with all-night laughs. Gottfried will be performing at Caroline's on Broadway Aug. 16. (Tickets: $27.25)
Trevor Noah can be seen five days a week on "The Daily Show With Trevor Noah," but now he's performing his comedy in-person. With hot takes on politics and the United States, Noah brings a fresh perspective to the things we hear about every day. The comedian and show host can be seen at the Rooftop at Pier 17 on Aug. 12. (Tickets: Prices vary)
Casting
Elizabeth Kotite and Samantha Samant are seeking male comedic performers for Season 2 of "Comedy Lemonade," a zany, controversial sketch comedy web series. For more information, check out Backstage.
The Film Building is looking for up-and-coming comedians for "Laugh Out Loud," a stand-up comedy series shooting around NYC in September and October. With no specifications listed, all comedians are encouraged to apply. This gig pays $25 for each five- to eight-minute set.
If you're a fan of "It's Always Sunny in Philadelphia," now's your chance to help an iconic part of the sitcom come to life. The Campy Cabaret is seeking comedic singers and actors to take part in "The Nightman Cometh," a filthy and hysterical musical from the show.
Bonner and Company is once again seeking comedic acts to open for a comedy play going to previews. The acts should be 15–30 minutes long and will be performed in a Manhattan comedy club.
Check out Backstage's New York City audition listings!