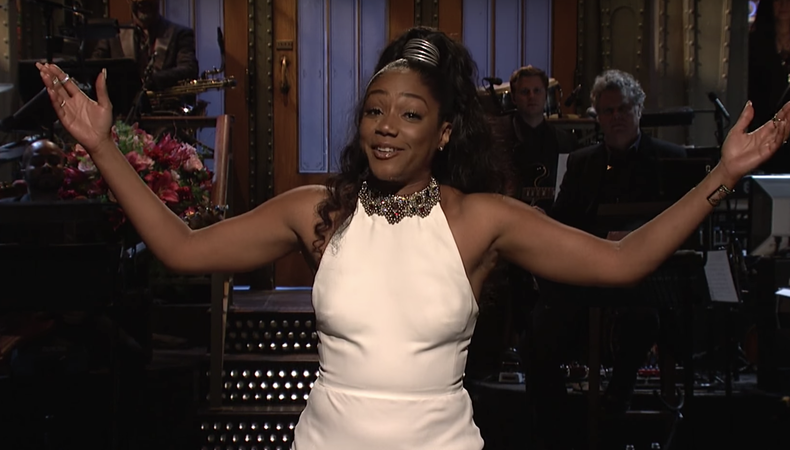 While temperatures continue to drop in NYC, the comedy scene is heating up. With the holiday season around the corner, here are Backstage's picks for the must-see shows and need-to-apply casting calls.
PERFORMANCES
Jim Norton, a comedian known for his vulgar jokes and politically incorrect humor, is coming to NYC to create a divide in comedy fans. Often called controversial, Norton's jokes will make you uncomfortable and keep you on the edge of your seat. Catch the comedian at the New York Theatre on Dec. 2. (Tickets start at $22)

Chris Rock has been on the comedy scene for over 20 years, which should be enough to make you not want to miss his latest tour. Coming to the New York City Theatre from Dec. 6-8, tickets can be found here. (Tickets start at $41)
Getting his start doing "Wine About It" segments for Buzzfeed, Matt Bellassai is ready to take his pop culture-oriented, opinionated humor into the world on his own, celebrating the release of his new book "Everything is Awful: And Other Observations." Catch Bellassai whine about everything from Kim Kardashian to cheeseburgers on Dec. 6 at Littlefield. (Tickets: $40)
If you're a fan of game show tasks and hilarious hijinks, "You're the Expert" is about to become your new favorite podcast. Recording a live show at Caveat on Dec. 7, the show follows a panel of comedians who try to figure out what a scientist studies. Intrigued by the premise? Snag tickets to the live show featuring comedian John Hodgman now. (Tickets: $20)
Tiffany Haddish is having her Hollywood moment, but this comedian, who hails from Los Angeles, has always been funny. With comedy about everything from sex to clothing and everything in between, Haddish's comedy is consistently laugh-out-loud funny and never predictable. See Haddish at Caroline's on Broadway on Dec. 7. (Though tickets are currently sold out, you may be able to snag a seat day-of.)
Ben Bailey, host (and driver) of the brilliant "Cash Cab," is taking to a more spacious stage to celebrate the series' renewal. Bailey can be seen at Caroline's on Broadway on Dec. 15, sharing his stories about what it's like to drive strangers around New York City while quizzing them on general knowledge and lesser-known facts. (Tickets start at $38.25)
AUDITIONS
If your dream is to one day make it on a game show and you consider yourself a funny person, HannaRac Productions is looking for you. The company is casting "Date Auction," a game show with both humor and beauty elements. Sound interesting? Find out more about the production on Backstage.
While "Funny or Die" may be one of the production companies known for its comedy sketches, Modi Productions is looking become the next online breakout sketch show. If you're interested in being a part of short comedy sketches in a web series format, this ongoing project may be perfect for you.
Central Productions, the company behind Comedy Central, is looking for someone 40 years of age and up to play a father role in an upcoming sketch that will be broadcast on Facebook Live. Called "Race to Kiss Daddy," the production seems to promise a lot of laughs and a lot of questions.
The Actor's Project NYC is looking for performers to be apart of "Choose Funny!," a full-length theatrical showcase of music, comedy, monologues, and everything in between. With performances attended by agents, casting directors, and other industry professionals, who knows who will be at the next show. Check out the casting call on Backstage.
Check out Backstage's New York City audition listings!