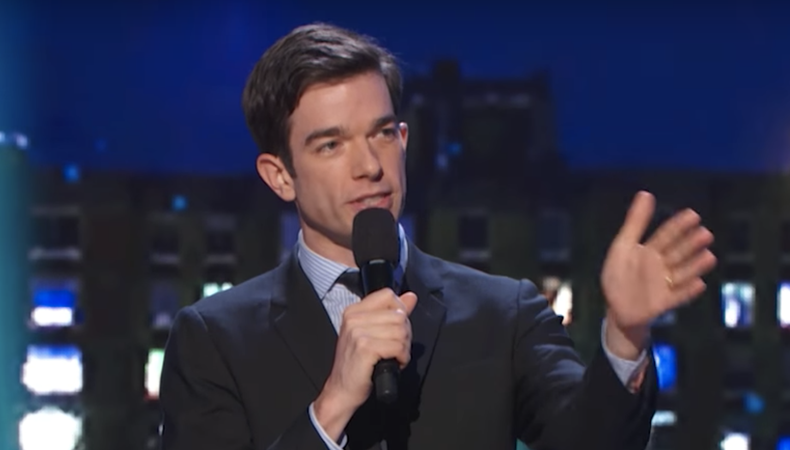 This month, the comedy scene in NYC is better than ever. With so many performances, it's hard to know what's worth seeing. Here are Backstage's top choices for shows and casting calls for the month of February.
PERFORMANCES
John Mulaney is fresh off his run of "Oh, Hello," and he's back to make you laugh at awkward stories and unlikely scenarios. Performing at Radio City from Feb. 16-19 as part of his "Kid Gorgeous" tour, Mulaney is sure to delight audiences with his off-tempo humor and strange anecdotes. (Tickets start at $29)
After his first show sold out, Demetri Martin has added a second show at The Bell House on his "Let's Get Awkward" tour. Known for his deadpan delivery, Martin is sure to make you burst out in laughter, even if he doesn't. The comedian can be seen on Feb. 22. (Tickets: $35)
Jeff Ross brings controversy wherever he goes as the "roastmaster general," a title as fitting as the insult comedy he slings at unexpecting audience members. Ross will be performing at Caroline's Comedy Club from Feb. 8-11. (Tickets: $49)
Though Damon Wayans Jr. may best be known for films like "Let's Be Cops" and his turn on "New Girl," now's the chance to see Wayans Jr. perform original stand-up at Caroline's on Broadway on Feb. 16. (Tickets: $46.50)
EVENTS
Patrice O'Neal was a revered stand-up comedian who passed away in 2011. For the sixth year in a row, the Patrice O'Neal Comedy Benefit Concert is happening on Feb. 20. The lineup, featuring Bill Burr, Jim Norton, and more, is sure to craft a show that not only does good but is over-the-top hilarious. (Tickets: $75)
CASTING CALLS
Broadway Comedy Club is seeking beginner and intermediate-level comedians for a residency program at the venue. Shows are held Saturday nights, and there is the opportunity to receive feedback and compete for an actual residency at the club, which would allow for a performance on the Richard Pryor Main Stage and a produced tape of your set.
Looking to get your comedy skit performed? Applause Network TV is seeking 15 sketches that have already been copyrighted to be produced and featured on the company's website. Find out more information about the casting call on Backstage.
Are you a comedian, actor, and singer all rolled into one? If so, the Actor's Project NYC (TAPNYC) is searching for you! Looking to cast performers in five full-length showcases of music, scenes, and sketch comedy written by company writers, TAPNYC offers up the perk of having top agents and managers present at all their shows.
Check out Backstage's comedy audition listings!