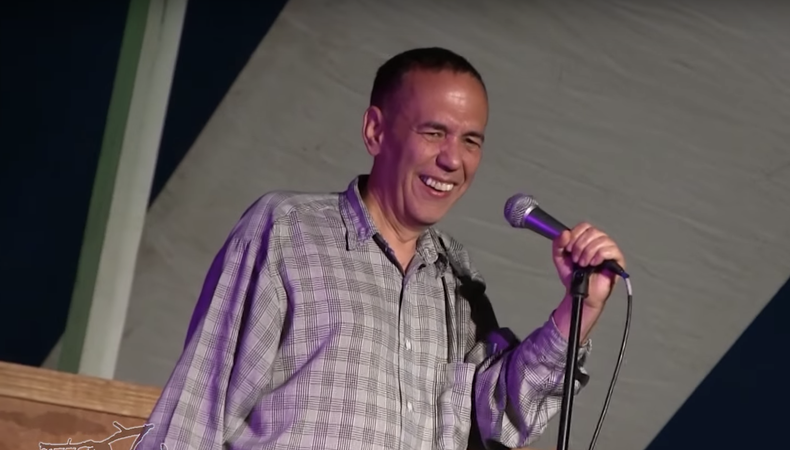 With spring right around the corner, the New York comedy scene is in full bloom. With so much to see and do in the city, it's hard to decide what to check out. Here are Backstage's top picks for must-see comedy performances, events, and casting calls this month.
PERFORMANCES
Claudia Oshry Soffer is Girl With No Job, a digital personality who got famous by building a huge following posting memes on Instagram. Now she's taking her internet comedy offline, promising guests a night filled with fun, games, and special guests. Oshry Soffer can be seen at Caroline's on Broadway on March 1. (Tickets: $30)
Hari Kondabolu, a comedian, and Ashok Kondabolu, an internet personality, are brothers who together make up the Untitled Kondabolu Brothers Podcast. Known for improvised stories and personal stories, the brothers can be seen recording an episode of the podcast at Littlefield on March 18. Prepare for discussions of gentrification, multiple tangents, and funny anecdotes. (Tickets start at $10)
Nikki Glaser is just off her Comedy Central show "Not Safe with Nikki Glaser," where comedians told personal stories of sex, relationships, and everything in between. Now on her own tour, Glaser is sharing her own anecdotes on taboo topics. She can be seen March 22-25 at Caroline's on Broadway. (Tickets: $35)
Known for his shrill voice and crude humor, Gilbert Gottfried is often referred to as "the comedian's comedian." His voice is often heard on-screen but now's your chance to see the comedian live on-stage. Coming to Caroline's on Broadway, audiences can catch Gottfried on March 29 as he tells wild stories, perform celebrity impressions, and general ranting. (Tickets: $16.50)
EVENTS
The People's Improv Theater is known for their comedy-packed events, and Improv Fest 2018 seems no different. The 7th Annual Improv Festival features house teams, indie teams, solo shows, long-form shows, and more. The event takes place at the People's Improv Theater and runs from March 22-25.
CASTING
Bonner and Company is seeking a male actor to join Second Banana to Female Comedian, a monthly sketch comedy show. The ideal person has stand-up, singing, and impersonation experience, but all are welcome to apply. See more information on Backstage.
"Lamar's World," a social media-based online comedic sketch show in the style of "Key and Peele," is searching for a few female comedians to join the team. The show brings new sketches every month, meaning there is always something new to laugh at.
John McDermott is currently casting three short comedic films and is looking for a female comedic lead. Each of the movies are written by Second City alum, and anyone auditioning is preferred to have improv or sketch comedy experience as well as impeccable comedic timing and expression.
Check out Backstage's New York City audition listings!