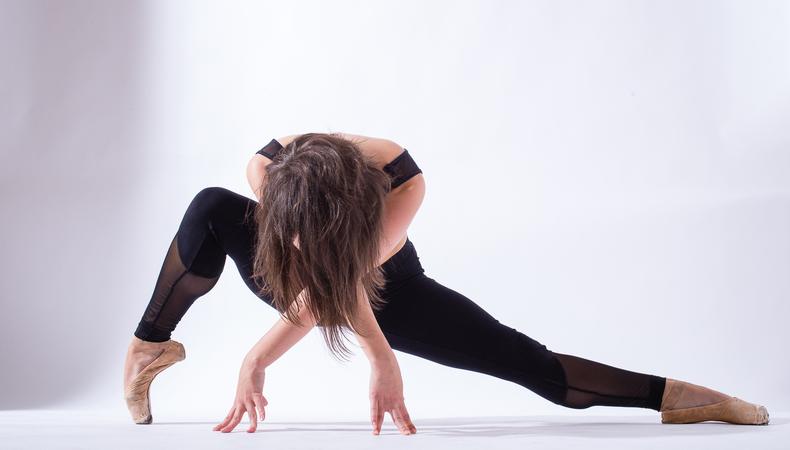 We hope you're enjoying the beautiful weather, dancers! If you're looking for a little Italian culture this week, we've got some exciting performances happening by IDACOnyc in collaboration with the Italian Cultural Institute. Be sure to check out our choreographic opportunities, too—deadlines approach!
PERFORMANCES
The Vangeline Theater presents "Elsewhere" at Gibney Dance (280 Broadway) May 24–26. Enjoy music by renowned composer Yuka C. Hondo and Butoh dance in this world premiere. (Tickets: $15 in advance, $20 at the door)
Parsons Dance will be performing at the Joyce Theater May 15–27. These stunning dancers will present a world premiere by artistic director David Parsons, as well as "Ma Maison" by Trey McIntyre. (Tickets start at $10)
Baruch Performing Arts Center presents IDACOnyc, a co-presentation with Flusso Dance Project and The Italian Cultural Institute, May 24–27. Different artists will perform each night. (Tickets: $30)
AUDITIONS
Troy Entertainment seeks male and female dancers of all styles and backgrounds for upcoming events and performances. Must have a lot of charisma and be between the ages of 18–30. Submit your materials for audition details.
Williamsburg Art Nexus seeks performance artists to present works in their upcoming series of festivals. Showcases will take place on Aug. 26, Sept. 23, Oct. 21, Nov. 18, and Dec. 2. Works may be up to twelve minutes in length. Apply today!
Dancing Cards seeks new movers for photo, video, and performance projects. All projects are paid based on experience.

CHOREOGRAPHIC OPPORTUNITIES
Deadline approaching! Are you a tap choreographer looking for an opportunity to present your work? The Big Apple Tap Festival will be accepting submissions until May 25. There are limited spaces available, so don't wait!
Marie-Christine Giordano invites you to present work in her home loft space on June 10. Apply now for a chance to take part in this free, works-in-process artists' salon.
Have you ever wanted to create work inspired by sculptures or set a piece in an art gallery? The Outlet Dance Project is the perfect place to give this a try! The festival will take place at Grounds for Sculpture on Oct 4.
CLASSES + WORKSHOPS
Are you a contemporary dancer looking for a stellar ballet class? Join American Ballet Theater vet Janet Panetta for ballet for contemporary dancers at noon every weekday (except Wednesdays).
If you're looking for an amazing summer intensive this July, we recommend you check out White Mountain Summer Dance Festival taking place at Barnard College this year. Submit your materials and register today!

DANCE-RELATED JOBS
New York City Ballet seeks teachers of dance and creative movement for students grades 1–5. If you are available for the 2018–2019 school year, jump on this incredible opportunity!