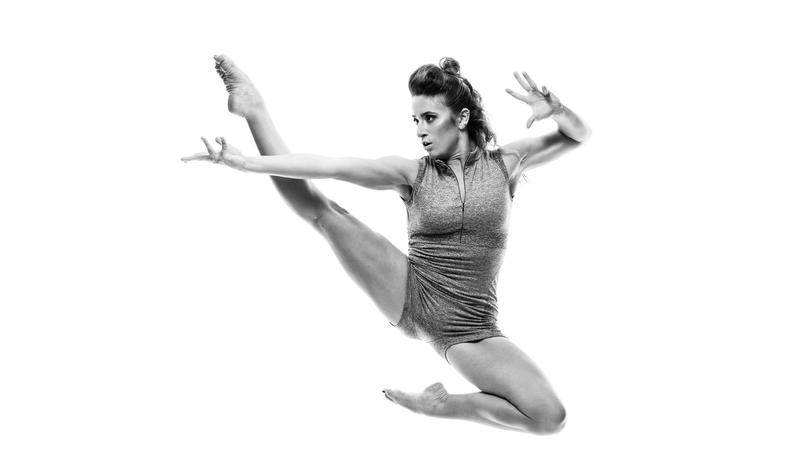 We're halfway through March and thoughts of spring have us ready to shed the leg warmers. This week, we've got some pretty exciting news: New York Theater Ballet will be celebrating the artistic legacy (and 100th birthday) of Jerome Robbins, while Elisa Monte Dance will perform different works over two consecutive nights.
PERFORMANCES
Elisa Monte Dance will be performing at Aaron Davis Hall March 16–17. Please note that each night is a different show! "The Best Self Project" explores the significance of being your best self and how this evolves over the course of one's life. "Night of Stars" will include a vocal performance by actor Tony Danza, backed by the ladies of Elisa Monte Dance. (Tickets: $10–40)
New York Theater Ballet is returning to the 92Y to celebrate Jerome Robbins' 100th birthday with a program of three of his rarely seen ballets. An evening of movement and Mozart you don't want to miss! (Tickets from $25)
AUDITIONS
Enzo Celli VIVO will be holding a workshop audition Mar. 16–18 in Long Island City. The company seeks dancers with a theatrical instinct, improvisational skills, and strong training in contemporary dance.
Lydia Johnson Dance seeks dancers for their upcoming season this June at Ailey Citigroup Theater. If interested in auditioning, please send in your materials to company class during the month of March for an invite. Must have a strong ballet technique and partnering skills.

The NYC Persian Parade is looking for thirty dancers for performances April 15. All dance forms welcome. To participate, attend a free workshop and RSVP with your contact information.
CHOREOGRAPHIC OPPORTUNITIES
RawMovement Queerly Contemporary Festival is looking for dance makers to investigate and celebrate the diversity of the LGBTQplus community. Repertory works of all forms are welcome. Application closes Mar. 23.
CLASSES + WORKSHOPS
If you're looking to find your inner strength, check out Anabella Lenzu's Barre-a-Terre class at Peridance Capezio Center. All levels welcome!
Looking for some Limon Technique to connect your breath to your movement, or perhaps hone your fall and recovery technique? Current and former dancers from the Limon company will be teaching at Gibney Dance various days throughout March. Mark your calendars and take advantage of this incredible experience!
On Mar. 15, join Battery Dance for a $5 Community Ballet class! Please note this class is for intermediate and advanced level students. Cash only!
DANCE RELATED JOBS
Are you a Brooklyn-based dancer looking for some teaching work? The Little Gym is seeking a dance/gymnastics teacher for their Brooklyn Heights and Dumbo locations. If you love children, this could be a great fit for you. Apply today!
Want to participate in a skin-care trial for some side cash? GENUINE is casting women ages 25–50 who are open to speaking about their skin and skincare routines and participating in a 28-day skin care product trial. Submit your survey and get started!
EVENTS
Cathy Weis Projects will be hosting "Sundays on Broadway," a one-of-a-kind series of events comprised of performances, film screenings, discussions, and dinner parties on Mar. 18. Join Simone Forti and Cathy Weis on their "Maiden Voyage" as collaborators in a space that they both have shared as artists in the SoHo community.
Check out Backstage's dance audition listings!