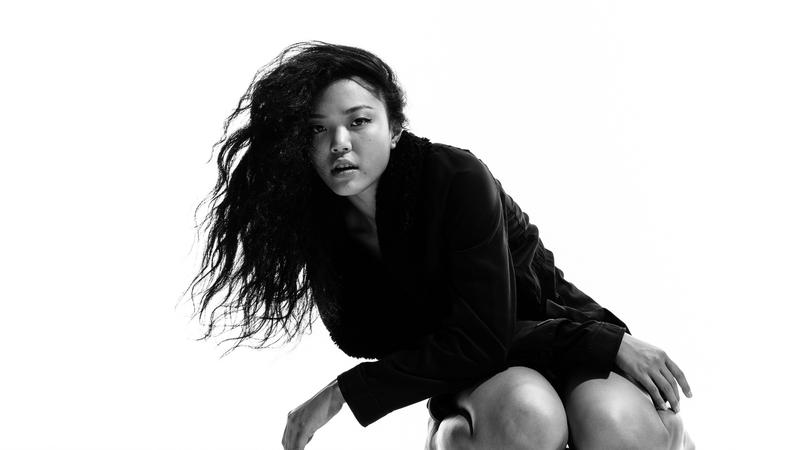 The season is in full swing and we've got an impressive lineup of performances for you to enjoy. PHILADANCO! will be appearing at the Joyce for the first time since 2012 with exciting works by three different choreographers. If you're looking to support female artists, be sure to check out NYLA's upcoming festival "WOMEN/CREATE: A Festival of Dance." Inspiration is everywhere, and this week has plenty to offer. Enjoy, dancers!
PERFORMANCES
The Joyce Theater presents the virtuosic company PHILADANCO! June 12–17. The company will be presenting works by choreographers Thang Dao, Dawn Marie Bazemore, and resident choreographer Christopher Huggins. A curtain chat will take place June 13. (Ticket start at only $10)
American Ballet Theater presents "Romeo and Juliet," June 11–16. Don't miss this signature production of ABT danced by some of your favorite stars, including David Hallberg and Isabella Boylston. (Tickets start at $22)
Join New York Live Arts June 12–16 for "WOMEN/CREATE: A Festival of Dance." This magnificent festival includes works by Armitage Gone! Dance, Buglisi Dance Theater, Carolyn Dorfman Dance, and Jennifer Muller/The Works. At the height of their careers, these women will be bringing four pieces and two premieres to the stage. Don't miss this vibrant evening of innovative dance! (Tickets: $35 regular admission, $15 for professional dancers, $20 for students/seniors)
AUDITIONS
EMOTIVES Dance seeks professional and passionate male dancers for an upcoming performance at City Center this July. Must be kind and hard working, as well as proficient in ballet, contemporary, improvisation, and partnering techniques. Submit your materials today for consideration.
Joan Bradford seeks one or two additional dancers for an evening-length work to be presented at Triskelion Arts Split Bill Series this fall. If you are a contemporary/post-modern dancer with an interest in a collaborative, prompt-based, improvisationally driven process, this is the project for you. Submit your materials for consideration.
The Moving Architects, led by Artistic Director Erin Carlisle Norton, seeks inquisitive and intelligent female dancers for projects beginning this summer. Applications must be submitted by June 12.
CHOREOGRAPHIC OPPORTUNITIES
Have you ever wanted to create work inspired by sculptures or set a piece in an art gallery? The Outlet Dance Project is the perfect place to give this a try! The festival will take place at Grounds for Sculpture on Oct 4. Mark your calendars and apply today!

Looking to present your work at one of the most prominent dance studios in the city? Peridance Capezio Center seeks emerging choreographers for APEX, their upcoming bi-annual showcase of dancemakers this August. Applications are open through June 22.
CLASSES + WORKSHOPS
Join PHILADANCO! at Gibney Dance June 15 as part of the Joyce Master Class Series. This Horton-based modern class will include excerpts of company repertory. Only $20!
Trisha Brown Dance Company will be holding a morning class through Movement Research every Wednesday. Release tension in the body and enjoy the repertory of this incredible company.
DANCE-RELATED JOBS
Dancewave, a dance education non-profit based in Brooklyn, seeks creative movement, modern, and ballet teachers for Fall 2018. If you have a minimum of three years of teaching experience, this may be the perfect fit for you!
Check out Backstage's New York City audition listings!