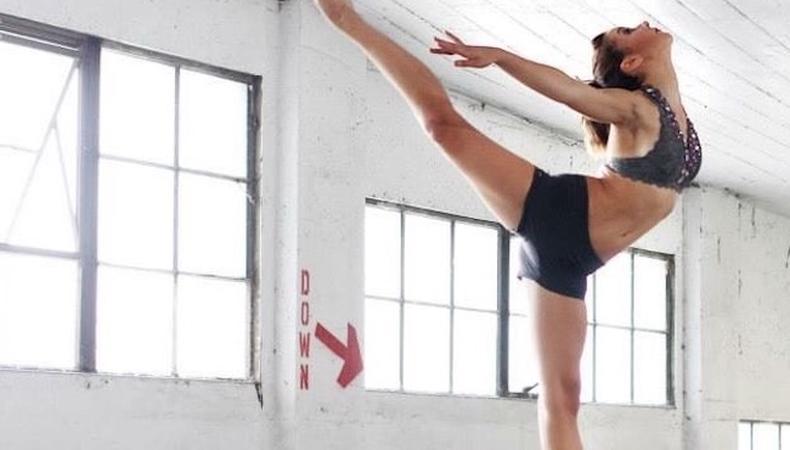 Whether you've been on the beach and are itching to get back to class or are feeling your best and ready to leap into auditions, we've got plenty of classes, workshops, and castings lined up for you to check out. And be sure to mark your calendars with some free performances! Dancers, let's get inspired and make the most of summer, dancers.
Performances
Doug Varone and Dancers will be performing "DEVICES 4," a choreographic showcase at Gibney Dance Center August 10-12th. Grab your tickets soon!
The 36th annual Battery Dance Festival will be taking place August 13-18 in Battery Park City. You do not want to miss this chance to see incredible companies such as Buglisi Dance Theater, Tina Croll & Company, SLK Ballet, Nadine Bommer Dance Company, Paul Taylor, Amy Marshall Dance Company, and more! This event is free and open to the public.
Inclined Dance Project will be presenting INQUAD, a performance of four female choreographers at Dixon place August 18 and 19. The artists presenting work are LLMoves, Zultari Gomez, Angie Moon Dance Theater, and Inclined Dance Project. Get your tickets here!
Auditions
City Theater Project is seeking tap dancers for its web series "Out of the Black and Blue." If you are an intermediate to advanced tap dancer, apply on Backstage.
New York Dance Project is seeking apprentices for their 2017-2018 company season. Read up on more details about the company and the application process here.
Joshua Beamish\MOVETHECOMPANY is holding an audition for female ballet/contemporary dancers August 4th at Steps on Broadway. More details here.
The Peridance Contemporary Dance Company will be holding a week of workshops that will culminate in an audition. More details about registration here.
Pitch and Toss Productions Dance Division is seeking new dancers between the ages of 18-25. Apply at Backstage for consideration.
READ: How to Become a Dancer
Choreographic Opportunities
Fertile Ground is looking for new works by emerging choreographers who are looking to present works in progress as well as give and receive feedback. Applications are accepted on a first come first serve basis, so be sure to get your application in soon!
The 2017 SPARK Dance Forum is accepting choreography of all dance genres and under ten minutes only. SPARK is an NYC dance platform used to encourage networking through performances. The application is now live here.
Events
Young Soon Kim & WHITE WAVE Dance will be holding a Repertory and Partnering workshop at Peridance Capezio Center August 22-26. If you're a contemporary dancer looking for a physical and mental challenge, virtuosic movement, and new repertory to play with, this workshop is for you. More details here.
Classes
Enjoy $5 ballet classes at Brooklyn Studios for Dance with Amanda Treiber. You won't find this kind of deal anywhere else!
Ashley Tuttle will be teaching guest classes at Steps On Broadway August 5 and 20. More information on upcoming master classes at Steps here.
In the mood for a Fosse master class? You're in luck. Broadway Dance Center has them currently on an ongoing basis. More information here.
Now check out Backstage's dance audition listings!