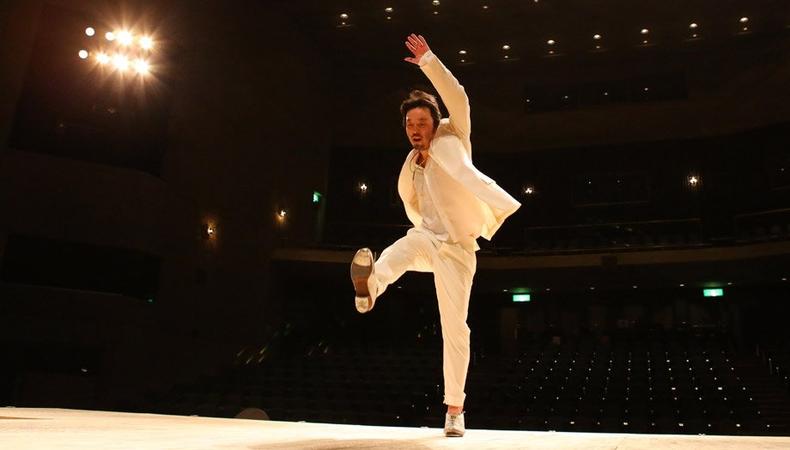 Autumn in the city is a wonderful time to get inspired by new teachers and attend performances by your favorite companies We've gathered plenty of information for you to leap in and get those creative vibes flowing.
PERFORMANCES
Fall for Dance at City Center is in full gear and continues until Oct. 14. If you can't buy a ticket online (they tend to sell in as little time as it takes to open your browser), there may be tickets being sold directly outside of the theater if you're willing to hang out for a chance to see this incredible festival. Some of the star performers and companies include Pennsylvania Ballet, Stephen Petronio Company, Alvin Ailey American Dance Theater, Mark Morris, David Hallberg, and Les Ballets Trockadero de Monte Carlo. More information here.
New York City Ballet opens their season with Swan Lake at the David H. Koch Theater through Oct. 15. This classic is choreographed by Peter Martins after Marius Petipa, Lev Ivanov, and George Balanchine; a stunning romantic tragedy that is not to be missed. More information and tickets here.
Check out Kazu Kumagai, an incomparable Japanese tapper who will be bringing his "to-the-bone" performance to the 92Y's stage. Click here for more information on this wonderful Dig Dance weekend series and to purchase tickets!
The Baryshnikov Arts Center presents "Six Years Later" and "The Hill," two New York premieres by the Israeli dance company Roy Assaf Dance. The first piece is a meditation on mysterious connection and the second piece is an all-male trio inspired by the experience of war veterans. You do not want to miss the chance to see this sought-after emerging choreographer. Grab your tickets here.
AUDITIONS
Mariana Oliveira is seeking male and female ballet dancers for The Center for Ballet and Arts Fellowship Residency at NYU. Auditions will be invitation only in early Nov., so send in your materials now for consideration. Female ballet dancers must have strong pointe work. More information to apply here.
Ninja Ballet Dance Company is seeking dancers with martial arts experience. Dancers must have ballet, contemporary, jazz and urban dance skills as well. Apply on Backstage.
Anam Cara Dance Company is seeking dancers with a background in ballet and contemporary dance to perform a piece that conveys an anti-prejudice theme. Apply on Backstage if interested.
Peridance Contemporary Dance Company is seeking a male dancer for its 2017/2018 season. Must have exceptional ballet and contemporary technique, as well as versatility, musicality, and stage presence. If interested, more details on the company and audition process here.
CHOREOGRAPHIC OPPORTUNITIES
POP: Performance Opportunity Project is still accepting applications until Oct. 15. POP serves the dance community by providing space, support, and subsidized theater rental rates for performances to non-profit companies and individuals. Don't miss out on this incredible opportunity. Apply here!
Ballet Inc. is now accepting applications for their emerging choreographer showcase "The Series." This cultural exchange will feature twenty-five emerging dance companies for a small production fee at Ailey Citigroup Theater Dec. 1–2. Have a piece you've been working on and would like to present? Apply here.
EVENTS
Movement Research will be holding an Open Performance Oct. 10 at 7 p.m. This casual showing of works is open to the public with a $3 suggested donation. Come see works in progress and share your thoughts with the choreographers and dance artists! More info here.
CLASSES + WORKSHOPS
Brooklyn Studios for Dance presents, AUTHENTICATE THIS, the workshop with Katie Workum. This unique improv based workshop will take place Oct. 13. This immersion allows the individual to dive deep into the great unknown of their own authentic movement, aiming to bring light to one's habits and discover the joy of moving. Only $20 for a three-hour workshop, sign up here!
Check out the open level Afro-Caribbean Dance & Movement class offered at Mark Morris Dance Center every Saturday at 3 p.m. More info on this and other classes offered at Mark Morris here.
Always wanted to try out Israeli Folk Dancing? The 92Y will be hosting an open workshop Oct. 10 at 8:15 p.m. All levels welcome! Grab your tickets here.
DANCE-RELATED JOBS
LEIMAY (Cave Organization Inc.) located in Williamsburg, Brooklyn is seeking a Marketing and Social Media Intern. If you're looking for experience in nonprofit arts production, this is for you! Apply here.
STREB, Inc. is seeking a Director of Development to lead the overall development strategy to support the expansion and reach of STREB. If you have experience and are interested in working with this fabulous company, check out more details here.
Crunch Fitness is still seeking personal trainers. Dancers with a bachelor degree in Dance are eligible! If interested in this lucrative position, apply on Backstage.
DanceBody seeks dance trainers to teach workouts that combine dance-inspired cardio and toning set to motivating music. If interested in this position, apply on Backstage.
Check out Backstage's dance audition listings!