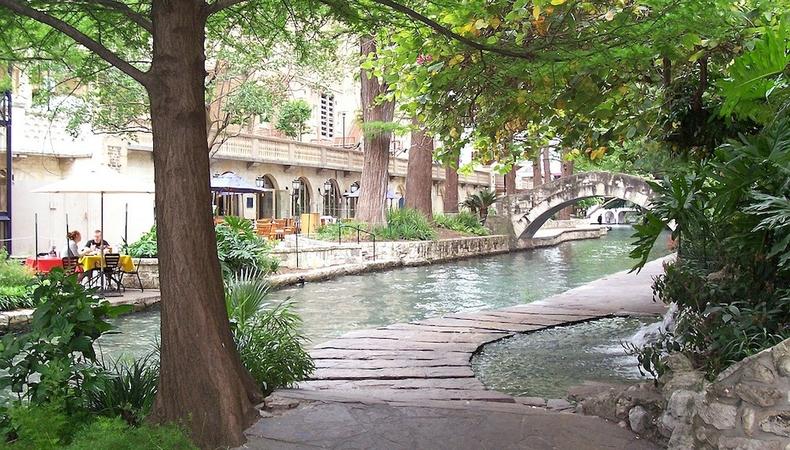 Happy Cinco de Mayo, everyone! Here are some activities across the state you can really "cinco" your teeth into.
Go avant-garde.
The Dallas Museum of Art's latest new exhibit is the stunning "Mexico 1900–1950: Diego Rivera, Frida Kahlo, Jose Clemente Orozco and the Avant-Garde." On Thursday, May 4, the DMA's new executive director, Agustin Arteaga, will discuss this work during a special exhibition talk, starting at 7 p.m. (Tickets: $5)
Running round in Dark Circle in my mind.
The Dark Circle Contemporary Dance troupe has only been around for a few years, but its creativity has already garnered some national attention. From May 5–7, the company debuts Bleachers, its spring series featuring three world premieres, at Erma Lowe Hall in Fort Worth. (Tickets start at $25)
Shakespeare would approve.
Galveston's 2017 Food and Wine Festival puts the word "food" first, but with more than 20 vineyards participating this year on May 5 and 6, "wine" might be the bigger draw: A blind tasting, a premium tasting, a grand tasting…and that's just part of the fun. You can meet the chefs, attend a centerpiece dinner and event participate in a 5K run to burn it all off. As Shakespeare said, "Good wine is a good familiar creature if it be well used," so use it! (Tickets: $30-156)
Go nuts in Austin.
The 40th annual Spring Pecan Street Festival is one of the longest-running music, arts, and crafts exhibitions in the nation, with proceeds benefiting the preservation of Austin's historic 6th Street. More than three dozen bands will perform across three stages both Saturday, May 6 and Sunday, May 7, while tons of vendors, artisans, and craftsmen will sell their wares. (Free)
Art floats.
San Antonio is famous for the Alamo, its margaritas, and of course, the River Walk, one of the most serene and lovely urban trails in America. And during the 35th annual Floating Feastival, you get to ride the river. This fundraiser takes guests on a lazy cruise down the San Antonio River either on May 2 or 3, with a multi-course meal catered by some of the restaurants along the river, plus live music. Proceeds benefit the ARts TEach education program. (Ticket prices vary)
Check out our Texas audition listings!