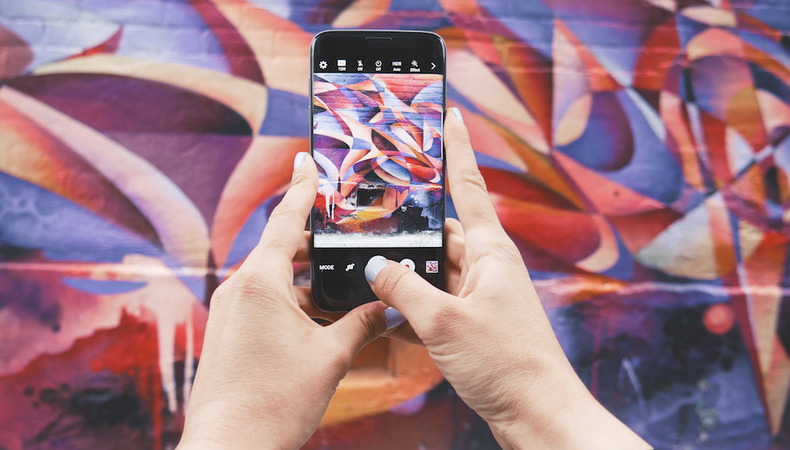 Across Texas, spring has sprung. And in a state known for its fluctuations in weather, it's the ideal time to do things outdoors (though it's always a good idea to have some backup plans inside as well).
Strike a pose.
The arts can be lively, but they can also be outright alive. That's what you can experience every Tuesday at the George R. Brown Convention Center along Avenida de las Americas. Local artist show off their skills—from painting to graffiti art to becoming motionless art objects themselves—in a constantly rotating lineup of creativity. And watching is always free.
U-S-A! U-S-A!
The USA Film Festival is Dallas' longest running celebration of cinema, doing monthly screenings and member events throughout the year. But every spring, it burst with activity for five days, bringing in a slate of celebrities, filmmakers, and movies to screen for cinephiles. This year's lineup includes appearances by Rene Auberjonois, "Bart Simpson" himself, Nancy Cartwright, Del Shores, Sharon Lawrence, and more. And unlike many festivals, it's comparatively easy to meet them face-to-face. (Tickets start at $10)
Grab a bite with the best.
Spring is festival season in Dallas, and foodie events are among the most popular. (After all, this is an eating-out town.) For more than 20 years, Dining Out in Dallas: Battle of the Chefs has pitted the best local culinary masters against each other in a competition to be declared the area's top chef. This year, 15 chefs at high-end restaurants will deliver their best bites to raise money for the Texas Neurofibromatosis Foundation. It all takes place at the Frontiers of Flight Museum on April 26. (Tickets: $100 in advance, $125 at the door)
Might as well have a party, I guess.
Most of us grew up adoring Eeyore, the lovably glum stuffed donkey and prized toy of Christopher Robin in A.A. Milne's Winnie-the-Pooh books. But the affection for this gloomy gus runs deep in Austin, where, for the 54th year, locals will celebrate his birthday with music, laughter, and food at Pease Park. It's all from noon to 6 p.m. on April 29, but if there's rain — and if you know Eeyore, he's probably expecting it — the date will be moved to May 5. (Free)
Scooby-doobie-doo!
We're at the midpoint to Halloween, so if you're itching for a little paranormal fun, you don't have to wait. Bad Wolf hosts near-daily walking tours of San Antonio's more mysterious and spectral sites throughout historic downtown. The Ghost Walk is a year-round stroll that includes the Alamo, as well as other creepy destinations. Meet nightly at the Bar & Bistro inside Hotel Indigo at 8 p.m. (Tickets: $15)
Reminder: The citywide Fiesta festival continues across San Antonio until April 30. Check out the full list of activities and events here.
Check out our Texas audition listings!