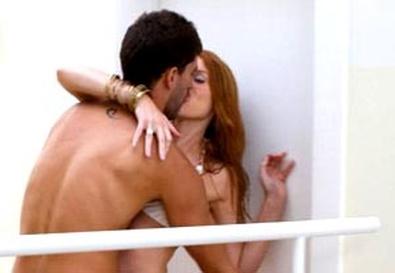 Apparently college life wasn't enough. Director David Wexler wanted a taste of Hollywood. The creator of MTV's "College Life" reality series is launching "Movie Life" online Aug. 24.
The digital series will feature a collection of Webisodes, at
Movielifeonline.com
, that document behind-the-scenes anecdotes from the filming of his first full-length feature film "Evil Weed." The B-style horror film depicts a group of teens turning into monsters after smoking up a bad batch of marijuana. "Evil Weed," produced by Life TV Productions and Cinema 59 Productions, will premiere via private screenings, followed closely by an exclusively digital release.
Movie Life Trailer from Movie Life Online on Vimeo.
The "Movie Life" Webisodes stay true to the filming technique Wexler used for his "College Life" show. The episodes were filmed by the cast and crew members themselves to deliver a first-hand view at the realities of moviemaking.
A viral campaign will promote the Webisodes and film using delicious, digg, Twitter, Facebook and Vimeo. Online videos and clips from the film will be distributed online before the film's mid-October debut. Gin Lane Media is the agency responsible for promoting the film.
Via a barter deal, Rocawear and Flying Point have product placement in the film and ad placements on
movielifeonline.com
.
Wexler is investigating a number of different venues to screen the feature in time for Halloween like classic cinemas or a New York bar or lounge. Still, he said, "the Internet is where the future of Hollywood is going—whether its viral campaigns or just new distribution models. [Low budget, B-movie type films like 'Evil Weed' make for] an interesting product to distribute virally, one that goes hand-in-hand with the new kind of guerrilla Indie movement we're seeing today.
If the viral project proves successful, online viewers can expect more from Wexler. He plans to apply the viral concept to his "Alligator Green" venture, an original project that he described as "a mysterious anti-love story."
– Nielsen Business Media