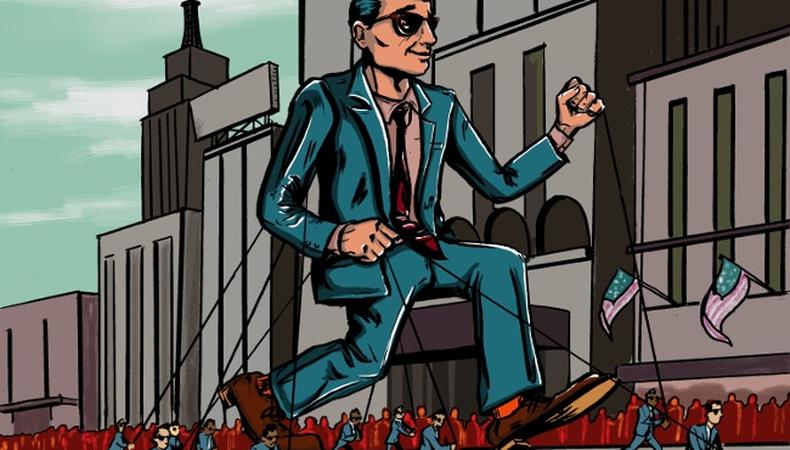 Thanksgiving weekend has come to an end, and as I digest the 20,000 calories I've consumed, I find myself sitting in a state of contemplation. This is the season we're supposed to give thanks for all the good stuff in our lives and boy, I've got plenty. A fun job, good friends, an amazing family, a brand-new Audi, and Mrs. Secret Agent Man. A man can't ask for much more.
Oh, wait. There's one more thing. This column.
I truly appreciate all the good people at Backstage who allow me to have this creative outlet. It reaches thousands of actors on a weekly basis and that's a responsibility I've never taken lightly. Over the years, I've made an effort to mix straight advice with my own brand of snarky humor. Some of the columns have been dry and to the point: How to find the right headshot photographer; the best ways to get industry attention—those kinds of topics. Other columns are just jokey premises, like the ones about my acid trip in the desert or my desire to open a theme park. But even those have valuable lessons if you read between the lines.
So in the spirit of the holiday, this feels like a good time to look back. What follows is an excerpt from the very first Secret Agent Man column. It was published on Thanksgiving weekend, and as always, every single word is true.
"The other day, I almost threw a steaming hot cup of coffee at an actor.
Here's the deal. I was hanging out at the Starbucks on Ventura Boulevard, killing time before a meeting at CBS Radford. I was also trying real hard not to laugh at all the losers with laptops who were working on their screenplays. Seriously, there should be a law about that.
Anyway, there were two attractive young actors at the next table. Listening in, I could tell they were just starting out on their road to stardom. The blonde, who had recently signed with her very first agent, had just booked her first real acting job—a small role on a one-hour drama.
Her friend seemed to be genuinely excited, but the blonde had nothing good to say about the experience. She felt the director treated her like a glorified extra and that no one would even notice her when the show aired. She was also mad at her agent because he wasn't powerful enough to get her a larger part.
Hearing this, all I could think was, How ungrateful. This was her first job and her first agent! Can you imagine what this girl's going to be like if she ever becomes successful?"
Reading those words has two effects on me. First, the column makes me smile because it's a walk down memory lane. And second, it depresses the hell out of me because it sounds like something I could write today. In other words, nothing has changed.
I still believe most actors are so focused on their future that they fail to appreciate the present. And that's a serious mistake, because the life of an artist is a difficult one and you must take the time to show gratitude for every single victory, no matter how small. That's how you stay sane in a crazy business.
Happy Thanksgiving!
Be grateful for your acting passion! Check out our Los Angeles audition listings!