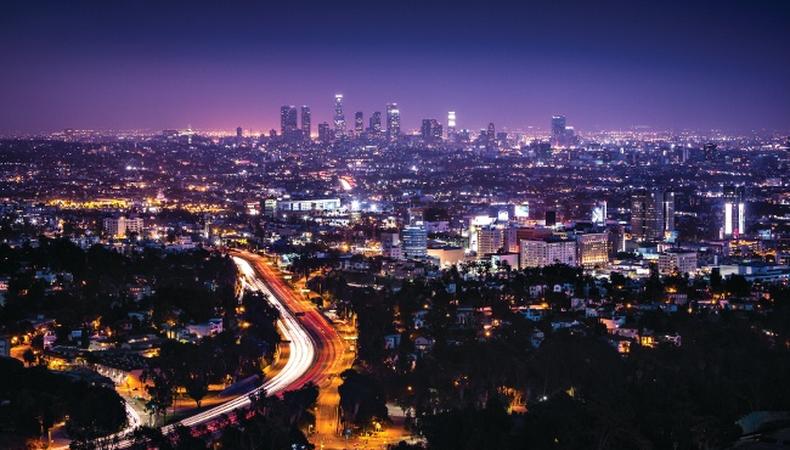 Winter and spring are coming, and this theater season in the City of Angels includes plenty of promising new plays, musicals, and revivals worth seeing. Be sure to check out some of the highlights below!
"Thom Pain (based on nothing)" at the Geffen Playhouse (opens Jan. 8)
Featuring "The Office" star Rainn Wilson and directed by Oliver Butler, Will Eno's play combines the bleak and the absurdly funny in a way that's tricky to categorize. According to a description, the title character will "stop at nothing, be distracted by nothing, except maybe a piece of lint, or the woman in the second row," in his quest for eternal salvation.
"Empire" at La Mirada Theatre for the Performing Arts (opens Jan. 22)
Caroline Sherman and Robert Hull's new musical centers on the inspirational creation of the Empire State Building, the world's tallest structure at its time and a symbol of the resilient American spirit during the Great Depression. With director-choreographer Marcia Milgrom Dodge at the helm, keep an eye out for the possible announcement of a Broadway transfer.
"Forever House" at Skylight Theatre (opens Jan. 23)
Skylight's co–artistic director, Tony Abatemarco, has written a new play, to be directed by Elizabeth Swain, which draws from his own comical, terrifying, challenging experiences of purchasing and fixing up a home with his husband. The company's 2016 season will continue with a world premiere by Ed Napier and the newly updated L.A. premiere of "Bullshot Crummond" from Flying Cucumber Productions.
"Barcelona" at the Geffen Playhouse (opens Feb. 2)
Sensual, dangerous, and downright shocking, Bess Wohl's play will receive its West Coast premiere at the Gil Cates Theater. Late at night in Gaudi's hometown, an American woman and Spanish man embark on a one-night stand that turns into something far more complicated. Thanks to direction from Trip Cullman and its stars, Betty Gilpin and Carlos Leal, "Barcelona" is sure to sizzle.
"Women Laughing Alone With Salad" at Center Theatre Group (opens March 13)
Sure, "A Gentleman's Guide to Love & Murder" will play at the Ahmanson Theatre and "Father Comes Home From the Wars (Parts 1, 2 & 3)" will receive a production at Mark Taper Forum, but most exciting is the West Coast premiere of Sheila Callaghan's daring and hilarious riff on desire, shame, and those pesky gender norms, which arrives at the Kirk Douglas Theatre this spring.
"Colony Collapse" at The Theatre @ Boston Court (opens Feb. 20)
Stefanie Zadravec brings her edgy poetry again to the L.A. stage with a story that walks the line between American drama and Greek tragedy. Directed by Jessica Kubzansky, "Colony Collapse" follows a teenage ghost narrator and two recovering meth addicts trying to get an apple orchard on track despite a crumbling ecology. It's the kind of world premiere theatergoers wouldn't want to miss.
Inspired by this post? Check out our Los Angeles audition listings!