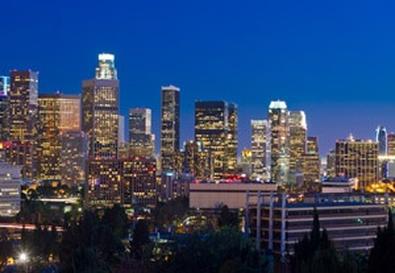 Central Casting has come under fire from government officials who accuse the company of violating state labor laws. The California state labor commissioner and the Los Angeles city attorney claim that the company's practice of charging fees to actors who register for employment opportunities could expose it to prosecution. Officials have given the company—the largest background-casting service in the entertainment industry—10 days to end the practice or else face civil or even criminal charges.
In a cease-and-desist letter sent Wednesday to Central Casting's office in Burbank, the two agencies said that the company's practices do not comply with the Krekorian Talent Scam Prevention Act, which went into effect last year. Similar letters were sent to 13 other, much smaller Los Angeles companies. Undercover agents from the City Attorney's Office found that Central Casting charges actors $25 for photo services regardless of whether they secure work through the company. Officials cited a 2008 news report claiming that Central Casting registers roughly 500 background actors per week.
A representative of Central Casting said that the company had not yet received the letter and had no comment at this time.
The City Attorney's Office issued a verbal warning to Central Casting regarding the legality of its fees last November. If misdemeanor charges are filed against Central Casting and the other firms under the Krekorian Act, the companies and their employees could face penalties of up to one year in jail and as much as $10,000 in fines for each offense. Central Casting could face criminal counts if prosecutors determine that the company is an employer of the performers it has charged fees to. But Deputy City Attorney Mark Lambert said that his office hopes to avoid pressing charges.
"At this time, we're hoping that we can correct the practice by sending out these warning letters and that they will voluntarily comply," Lambert said. "If they don't voluntarily comply, then they are subject to criminal and/or civil action."
Three Los Angeles talent services have been prosecuted under the Krekorian Act since its passage, with the first cases appearing in January of this year. One of those cases ended in a plea deal. The other two have yet to be resolved. In May 2010, citing the Krekorian Act, Lambert's office sent letters to more than 200 industry professionals associated with private casting workshops, warning them that such operations were now required to be bonded with the state and were subject to heavy regulation. Five months later, a call from Lambert to Playboy Enterprises prompted the company to cancel a paid audition for models in San Diego. Lambert contended that the event would have violated the new law.
The Screen Actors Guild co-sponsored the Krekorian Act as it made its way through the state Legislature in 2009. SAG executive director David White praised Wednesday's action by government officials.
"We applaud the Los Angeles City Attorney's Office and the labor commissioner for their efforts in addressing violations in this area," White said. "We vigorously support their commitment to consumer protection for Los Angeles and California residents and find it particularly gratifying that this effort addresses a persistent area of concern for our members."