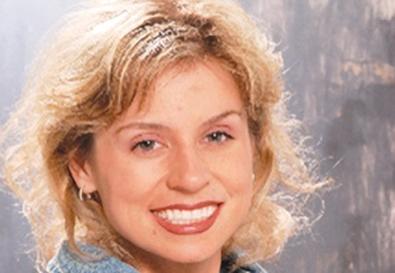 Before you spend your hard-earned money to have professional headshots taken, here is some personal advice from a professional.
Make sure the photographer you choose, if not well-known, at least has a good reputation. Ask your friends if they have been to the photographer and like his or her work—and when you look at your friends' photos, note whether the shots really look like them or were taken just to flatter them. Get advice or recommendations from your acting teacher, vocal coach, or agent. (However, when dealing with agents—some of whom are new to the business too—make certain the photographer isn't being recommended just because the agent is getting a commission from him or her.)
Assuming the photographer has earned a good professional reputation, the next step is to call and ask for an interview. After all, you have to meet photographers personally to check them out. You can also see their work at that time, though you can feel a tad more secure if you have already seen it in Back Stage, on BackStage.com (under "Professional Services"), or on the photographer's own website.
When you call for an appointment, listen to the photographer's voice. Does he or she sound friendly and agreeable? Watch out if the photographer is "too busy" or "will try to squeeze you in" or, worse, if he or she is rude. Often the naive are impressed with what they take to be someone playing hard to get. But I have found after several decades as a photographer in New York and L.A. that the top people in the business are, in the main, nice people and easy to deal with.
Working with Roberta Peters, the famous Metropolitan Opera star, I learned that it's all about artists having respect for the other artists they are working with. Believe me, the upper-echelon folks—the top agents, directors, and casting people—are always gracious and will treat you with the professional courtesies due you. In other words, you don't have to take rudeness, because you, after all, are a paying customer.
So, you arrive on time to meet the photographer, and the photographer should be on time for your appointment as well. First impressions or instincts are often to be taken seriously:
Is it a nice studio space? Well-lit and bright? Clients feel uncomfortable in dark or remote spaces. Watch out if the photography space is just taking up a corner of a living room—or worse, in a basement.
Are you greeted with a smile, either by a receptionist or the photographer? You don't want to work with a grouch. Remember, your shots will be influenced by the temperament of the photographer. Do you like the photographer, and do you feel comfortable with him or her?
Do you like the style of the photographer's headshots? Does his or her style match yours and your requirements? For instance, I still prefer outdoor lighting, with correct use of reflectors, over strobe studio lighting. In the studio, I try to make the lighting look as much like natural outdoor light as possible.
Next, the photographer should show you his or her photos, either in a gallery or a digital album on a computer. You might watch out for overly dynamic sales pitches. If the photographer is secure in his or her talent and work, a soft sell is more professional.
If the photographer complains that you got him or her on a bad day and says something like "Sorry, but I don't feel that great today," politely excuse yourself and leave. I like to think the photographer is like the actor: The show must go on even if you aren't feeling that great. But if you make an appointment for a photo session and you don't feel well on the day of the shoot, postpone it, as you would probably have to reshoot anyway.
You are the client, and you, not the photographer, should be treated like the star of the show. Seriously! When a photographer exhibits too much attitude and plays the diva, say a polite thank you and leave. He or she is most often not going to concentrate on you.
The Important Questions
If you are treated with politeness and respect, and you feel comfortable in the atmosphere the photographer has created in his or her studio space, then you are ready to ask some pertinent questions:
-How much does the photographer charge? Is it reasonable for the work being done? Paying too much for inferior work is ridiculous, so be careful.
-How many shots will be taken?
-How many wardrobe changes or looks does the photographer recommend?
-Is the photographer as good with smiling commercial shots as with the more serious legit shots?
-How many enlargements are included?
-Will the final selections be burned to a CD?
-Is makeup and hairstyling included in the fee? If not, can the photographer recommend a good makeup artist and hairstylist?
-Are touchups included, such as Photoshop work done for facial flaws? These should be done to enhance but not completely change your appearance. Remember, it's got to look like you.
Make sure, too, that the photographer knows his or her lighting. A face has to be well lit, especially with the eyes highlighted.
If you are going for acting headshots, don't be talked into a modeling portfolio or a modeling composite. Acting and modeling are two separate entities. Many agents keep one file for actors, another for models.
And be sure to insist that the photographer capture your very special personality.
Special note for young women: Don't let the photographer talk you into an overglamorized "Hollywood shot"—unless projecting a pseudo–Raquel Welch image is part of your goal. If so, I would work with a photographer who specializes in that sort of image makeover.
Get a shot that looks like you, not some phony image created with too much makeup or using a computer program. Casting people do not like to be fooled. The headshot should look like you when you walk in for an interview or casting session. It can project the attractive you, but let's not overdo it.
The look should read "natural." Not too much makeup, and a relaxed, natural hairstyle kept back and away from the eyes and face. For both sexes, wear simple tailored clothes and no bold patterns.

Final Notes
Eye contact is of paramount importance. The photographer should direct you to look straight into the lens for a one-on-one rapport. If there is a lack of eye contact, forget about it. Although it's a cliché, the direction "Make love to the lens" (not the photographer, I always joke) still works.
It's all digital and color now, so your favorite shots will be put on a CD in high-resolution format for perfect 8x10s, to be reproduced in quantity at a reputable reproduction house.
Finally, I was complimented recently by a client who said, "You really enjoy your work, don't you?" Make sure you go to a photographer who prompts you to say the same thing.
John Hart is the author of "Professional Headshots" (Amphoto), "50 Portrait Lighting Techniques" (Amphoto), and "The Art of the Storyboard" (Elsevier/Focal Press). He is a professor of photography at NYU and an editorial writer for Student Filmmakers magazine. www.johnhartpics.com. (212) 873-6585.