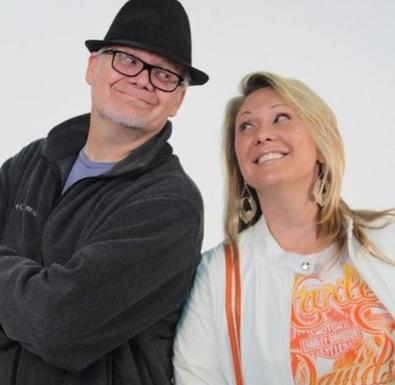 After landing a role in the Nick Nolte film "Teachers," Bill Marinella moved to Los Angeles with dreams of becoming an actor. But he quickly learned his talents were actually in selecting actors. Along with his partner, Andrea Hume, a former private investigator who can sleuth out all types, their Marinella Hume Casting finds background actors on numerous shows all over the country, including the new Bryan Cranston film, "The Infiltrator," Christian Bale's "The Deep Blue Good-By," and several Atlanta-based TV shows for Tyler Perry. We recently spoke with Bill about what casting professionals seek in background artists.
What advice do you have for people looking to find work as extras?

Send casting directors pictures that look like you. We recommend selfies against a white wall, since we are usually looking for particular types. Follow the extras casting directors on Facebook. Sign up to their databases. Sign up with our database. Most importantly, have a flexible schedule. If you don't, you can miss out on the work. We're at the mercy of production, so we won't be able to get you the call time until the night before.
Do you often hire people from one project for future shows?
I remember people. I can't hire all the same people for each show. Directors will call me out if they remember background from previous scenes, but I always keep people in mind.
What qualities make an extra someone you want to rehire?
Someone who brings a positive attitude. Someone who, when they're not working, is quiet when others are working. Someone who comes early and comes prepared with an extra wardrobe. Our motto is "Wear one. Bring three." We might need you for extra scenes—the first scene could be on Page 10 in the winter, and the second scene could be on Page 80 in the summer.
What are the benefits to being an extra?
We feed you pretty well and you get paid usually about $100 a day. You get a good feeling for what happens on a set, from hair and wardrobe to seeing how the principals work. My advice for motivation to be an extra is to do it for fun and some money, don't do it thinking of it as a stepping stone for an acting career.
Are there particular types you're looking for on your Atlanta shows?
We're always looking for a wide range of people of all age groups, types, and ethnicities. We love people who are over 18 who can look like minors, so they can work longer hours still playing teenagers. People in their 20s to 60s who have business wear are always in high demand.
You cast in a lot of different cities, do you notice differences in the background in each locale?
Every city is different. In Miami, for instance, people run on Miami time, so we have to remind everyone not to go partying until 5 a.m. when their call time is at 7 a.m. The look is very different in every city. So we have to find the habits of the city, and when we do we're always able to find plenty of people who want to work as background.
Inspired by this post? Check out our Atlanta audition listings!